| | | | |
| --- | --- | --- | --- |
| | National Museum of History of Moldova | | |


Virtual Tour
ISSN 1857-0240
E-ISSN 2537-6330

Igor Sava

Le droit de la fondation dans les Pays Roumains à la fin du XIVème – XVIème siècles: traditions byzantines et particularités locales

Tyragetia, serie nouă, vol. I [XVI], nr. 2, Istorie. Muzeologie Chișinău, 2007
Cet étude met en question le sujet du droit de la fondation et de sa réception dans l'espace entre les Carpates et le Dnèstre à la fin du XIV-ème – XVI-ème siècles. Les recherches concernant les causes générales de l'application du droit de fondation byzantin dans les Pays Roumains et la Moldova n'ont pas déterminés touts les aspects de ce phénomène historique. Dans ce contexte, l'étude ne se limite pas seulement à la présentation des principaux aspects qui concernent la manifestation du droit de fondation, on met en évidence les particularités de ce procès dans l'espace visé, qui dépassent, en quelques mesures, à l'avis de l'auteur, la sphère de la tradition byzantine. La conclusion finale qui s'impose est que le droit roumain de fondation a suivi, généralement, les normes byzantines, mais les particularités mentionnées mettent en évidence l'adaptation de cette institution aux réalités sociales, politiques, économiques, à la mentalité du temps, en réalisant ainsi, une synthèse spécifique roumaine.




#Exhibit of the Month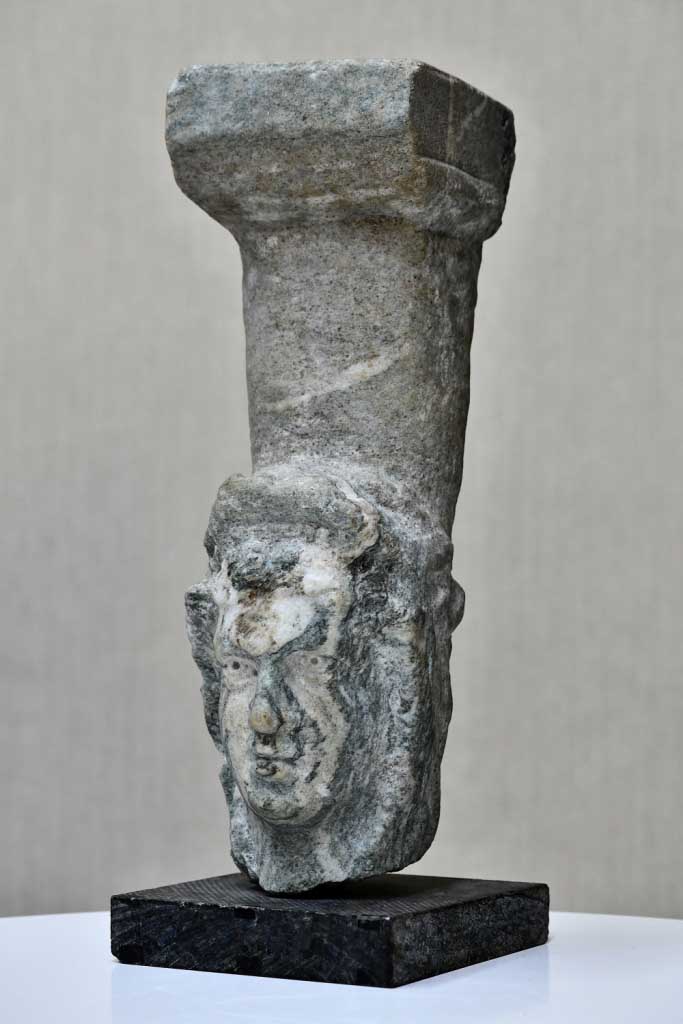 The item is the lower part of a leg of a festive table made of white and gray marble. In the upper part, it has a protrusion, similar to a Doric capital, on the horizontal platform of which a square recess is engraved, designed to fix the second part of the leg (upper). The lower part of the leg is made in an anthropomorphic style, and, in our opinion, there are two variants of identifying the depicted character...
Read More >>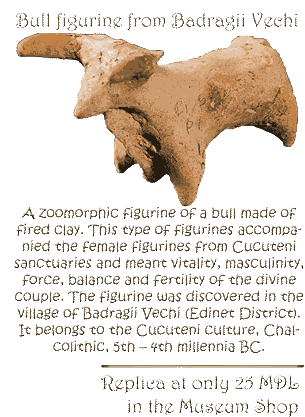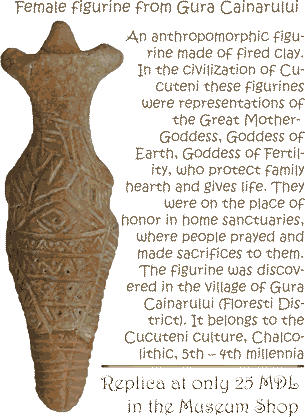 __________________________________________
©2006-2022
National Museum of History of Moldova
31 August 1989 St., 121 A, MD 2012, Chisinau, Republic of Moldova
Phones:

Secretariat:
+373 (22) 24-43-25
Department of Public Relations and Museum Education:
+373 (22) 24-04-26
Fax:
+373 (22) 24-43-69
E-mail:
office@nationalmuseum.md
Technical Support:
info@nationalmuseum.md

Web site administration and maintenance:
Andrei EMILCIUC