| | | | |
| --- | --- | --- | --- |
| | National Museum of History of Moldova | | |


Virtual Tour
ISSN 1857-0240
E-ISSN 2537-6330

Vlad D. Ghimpu

Les contacts et les relations entre les Roumains et les Russes kiéviens aux IX-ième et X-ième siècles

Tyragetia, serie nouă, vol. II [XVII], nr. 2, Istorie. Muzeologie
Suite à l'analyse des sources écrites et historiographiques portant sur le territoire de l'Est des Carpates et des habitants de cet espace, on peut constater leur habitation par les Roumains spécifiés par une onomastique ruralisée, claire et avec une hydronymie particulière, ayant différentes occupations et fonctions, surtout militaires. Leur interaction avec les Russes kiéviens a eu un caractère disparate, étant attestés dans les confrontations avec le prince Oleg par le nom de Tivertzi encore en 885. Le siècle suivant, à côté des effectifs russes, ils vont participer aux campagnes de guerre contre le Byzance dans les années 907 (911) et 944, caractérisés aussi par le terme de Tolkoviny. En construisant des forteresses sur la rive droite du Dniestr, certaines d'entre elles bâties avec l'aide du tribu slave des Ulici, ils se sont opposés à l'imposition de la domination du prince de Kiev. Après la campagne au sud du Danube du prince Svjatoslav en 971, les Roumains sont identifiés parmi les effectifs des Petchenègues par de fonction de direction, en attaquant les forces russes pendant leur retour aux Seuils du Dniepr lors duquel le prince kiévien sera tué. La découverte d'une inscription parmi les Petchenègues touraniens certifie l'utilisation et l'imposition de l'écriture slavone, ou bien du grec ou latin, probablement par les Roumains qui cohabitaient avec les Nomades au Dniestr ou au Bas du Danube.


De façon plus générale, les relations entre les Roumains et les voisins du nord sont présentées sous quelques aspects de cohabitation. En premier chef, par le contact avec les tribus des Slaves de l'Est où les Roumains étaient nommés par le terme géographique Tivertzi, comme métathèse du mot tirevtzi, dérivé du hydronyme de l'antique Tyras. En même temps ce mot signifie une relation de voisinage – la plus ancienne chronique russe Povest' vremennych let ignorait le rivière Prout et d'autres fleuves de l'Ouest du Dniestr. Ultérieurement, avec l'apparition des Scandinaves qui lançaient des campagnes de guerre vers Constantinople et vu la nécessité de les utiliser en tant qu'interprètes, les Roumains étaient appelés Tolkoviny. La variante précoce de l'ethnonyme Volohi a été reprise dans la Chronique russe de Nestor à la lumière d'une source de Grande Moravie écrite en latin et désignait de la sorte les Roumains du milieu du Danube et de Pannonie, conformément à la perception des Slaves d'Ouest.




#Exhibit of the Month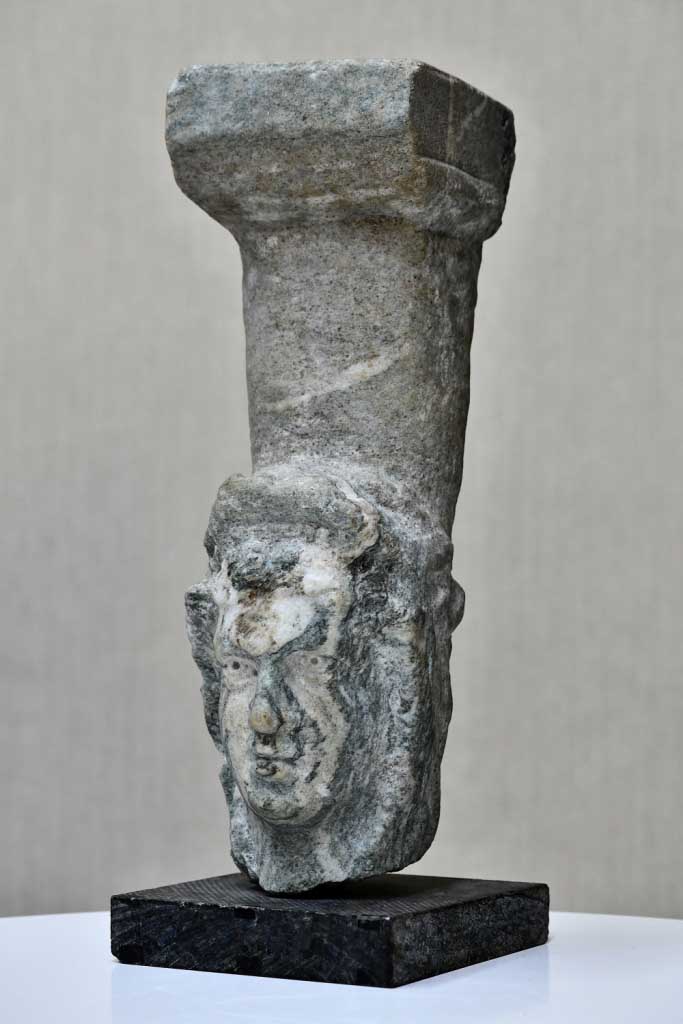 The item is the lower part of a leg of a festive table made of white and gray marble. In the upper part, it has a protrusion, similar to a Doric capital, on the horizontal platform of which a square recess is engraved, designed to fix the second part of the leg (upper). The lower part of the leg is made in an anthropomorphic style, and, in our opinion, there are two variants of identifying the depicted character...
Read More >>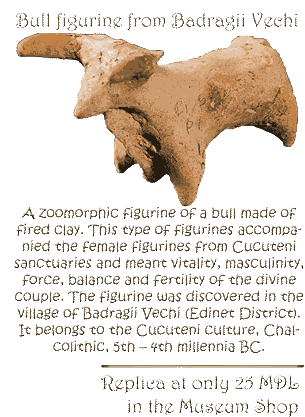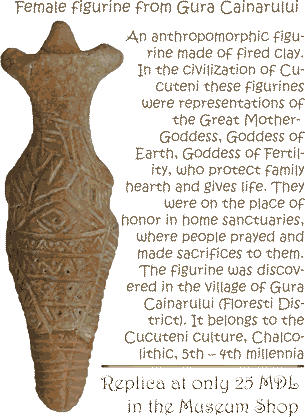 __________________________________________
©2006-2022
National Museum of History of Moldova
31 August 1989 St., 121 A, MD 2012, Chisinau, Republic of Moldova
Phones:

Secretariat:
+373 (22) 24-43-25
Department of Public Relations and Museum Education:
+373 (22) 24-04-26
Fax:
+373 (22) 24-43-69
E-mail:
office@nationalmuseum.md
Technical Support:
info@nationalmuseum.md

Web site administration and maintenance:
Andrei EMILCIUC