| | | | |
| --- | --- | --- | --- |
| | National Museum of History of Moldova | | |


Virtual Tour
ISSN 1857-0240
E-ISSN 2537-6330

Lucia Sava

Les modalités d'organiser le loisir à Chișinău au début du XXème siècle

Tyragetia, serie nouă, vol. I [XVI], nr. 2, Istorie. Muzeologie Chișinău, 2007
L'étude présente les modalités d'organisation du temps libre des habitants de la ville Chisinau au début du XX-ème siècle. Les dates exposées nous permettent de constater, que les divertissements de la période étudiée sont très complexes et ont un contenu très divers. S'il s'agit de la fin des heures du travail ou même de la fin de semaine, les habitants de Chisinau organisaient individuellement, mais en dépendance de la situation sociale, à leur gré, les moments de repos et de distraction. Ceux-ci comprenaient des activités très variées: dès la lecture des livres, les visites au théatre ou au cinéma, au musée ou à la bibliothéque; les promenades au parc; les distractions dans les salles de danse ou de la musique; boire un caffé avec un ami ou participer à une vraie distraction au restaurant.

Dans ce contexte, les modalités d'organisation du temps libre attestées au début du XX-ème siècle, présentent des attitudes comportamentales de la vie quotidienne et de la mentalité des habitants de Chisinau au commencement d'un nouveau siècle.




#Exhibit of the Month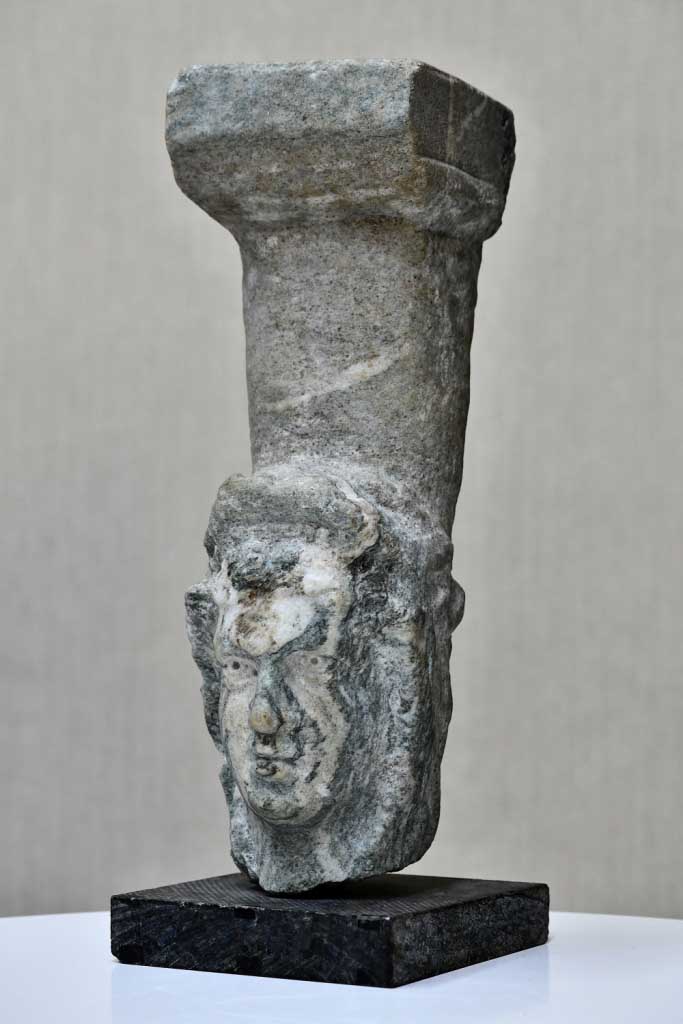 The item is the lower part of a leg of a festive table made of white and gray marble. In the upper part, it has a protrusion, similar to a Doric capital, on the horizontal platform of which a square recess is engraved, designed to fix the second part of the leg (upper). The lower part of the leg is made in an anthropomorphic style, and, in our opinion, there are two variants of identifying the depicted character...
Read More >>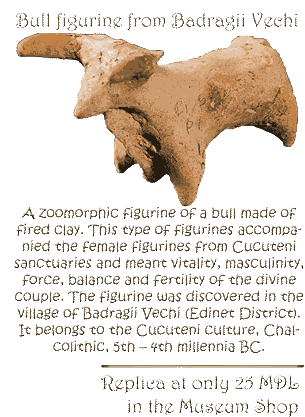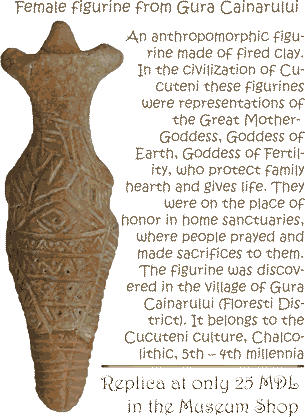 __________________________________________
©2006-2022
National Museum of History of Moldova
31 August 1989 St., 121 A, MD 2012, Chisinau, Republic of Moldova
Phones:

Secretariat:
+373 (22) 24-43-25
Department of Public Relations and Museum Education:
+373 (22) 24-04-26
Fax:
+373 (22) 24-43-69
E-mail:
office@nationalmuseum.md
Technical Support:
info@nationalmuseum.md

Web site administration and maintenance:
Andrei EMILCIUC