| | | | |
| --- | --- | --- | --- |
| | National Museum of History of Moldova | | |


Virtual Tour
ISSN 1857-0240
E-ISSN 2537-6330

Lucia Sava

Le milieu de vie des habitants de la ville Chișinău au début du XXème siècle

Tyragetia, serie nouă, vol. I [XVI], nr. 2, Istorie. Muzeologie Chișinău, 2007
Le milieu de vie des habitants de la ville Chisinau connait au début du XX-ème siècle une intensification du procès- sus de modernisation. Chisinau este devenu le centre le plus principal de la Bessarabie et l'une de plus grandes villes de l'Empire Russe.

Le rhytme de la vie connait une accéleration, surtout, au centre de la ville, où se situaient la plupart des places publiques, tant celles officielles (l'école, le tribunal, les bancs), comme et celles d'agrément (les théatres, les cinémas, les bistrots, les cafés, etc.). Les autorités publiques locales ont entrepris plusieurs mésures pour améliorer le milieu de vie des habitants de Chisinau (l'activité sanitaire dans la ville, les services de salubrité, l'illumination des rues et des maisons privées, la construction des lignes de communication téléphonique).

Ces aspects du milieu de vie des habitants de la ville Chisinau représentent l'objectif principal de notre étude. La conclusion qui s'impose est que, meme si le niveau de vie des habitants de Chisinau était plusieurs fois resté en comparaison avec les plus grandes villes de l'Europe, à l'époque étudiée celui-ci a connu de profondes modifications.




#Exhibit of the Month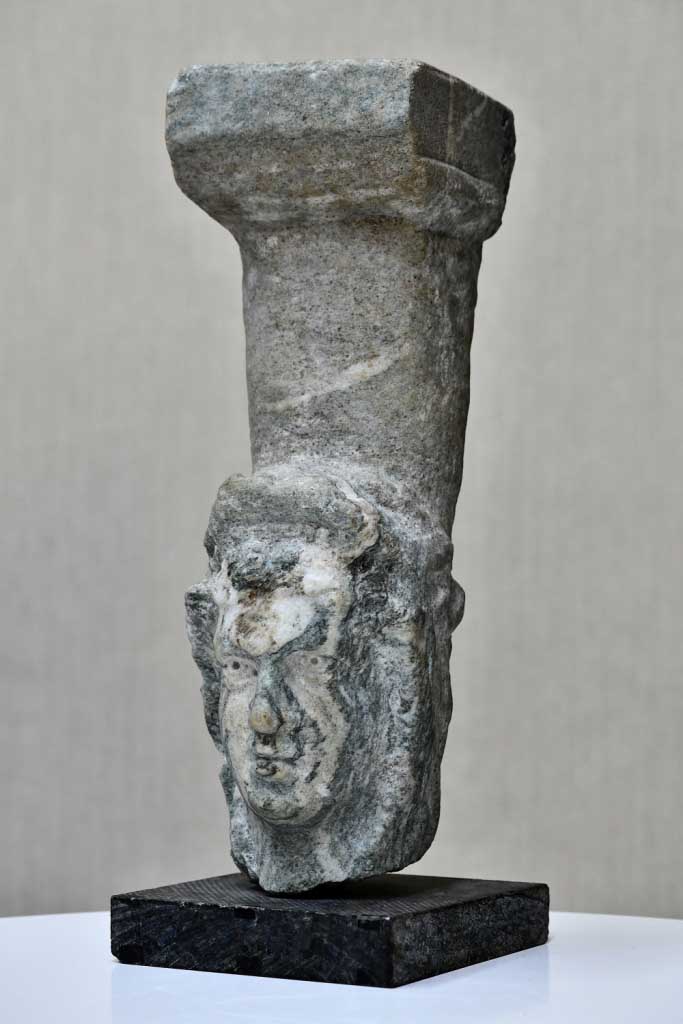 The item is the lower part of a leg of a festive table made of white and gray marble. In the upper part, it has a protrusion, similar to a Doric capital, on the horizontal platform of which a square recess is engraved, designed to fix the second part of the leg (upper). The lower part of the leg is made in an anthropomorphic style, and, in our opinion, there are two variants of identifying the depicted character...
Read More >>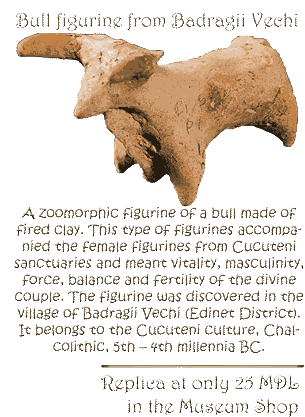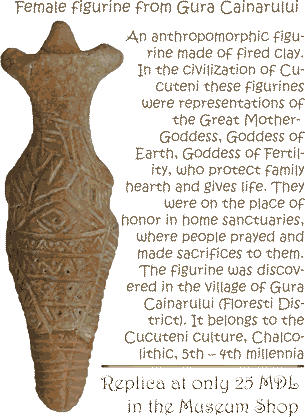 __________________________________________
©2006-2022
National Museum of History of Moldova
31 August 1989 St., 121 A, MD 2012, Chisinau, Republic of Moldova
Phones:

Secretariat:
+373 (22) 24-43-25
Department of Public Relations and Museum Education:
+373 (22) 24-04-26
Fax:
+373 (22) 24-43-69
E-mail:
office@nationalmuseum.md
Technical Support:
info@nationalmuseum.md

Web site administration and maintenance:
Andrei EMILCIUC