| | | | |
| --- | --- | --- | --- |
| | National Museum of History of Moldova | | |


Click here for a Virtual Tour of the Museum
ISSN 1857-0240
E-ISSN 2537-6330

Cristina Tănase

Mateiaș (Brașov County): the emergence of the monument to the heroes of the First World War

Tyragetia, serie nouă, vol. IX [XXIV], nr. 2, Istorie. Muzeologie Chișinău, 2015
Abstract

In 2014 we celebrate 100 years since the beginning of the First World War and 95 years from the founding of the Society for the Burial of the Heroes Fallen in the War (Mormintele eroilor căzuți în război). On the basis of the law and regulations of the "Cult of Heroes" Society, which was under the patronage of Queen Maria, there was decided to erect monuments, buildings, cemeteries, etc. to perpetuate the memory of the fallen in war or glorify the heroism of Romanians everywhere and at all times. Construction could be carried out by statutory committees of the "Cult of Heroes" Society and by private initiative groups established in accordance with the law.

The idea of creating a monument to the heroes in Mateias, Brasov County originated in 1936 as a result of private initiative and was embodied in the life by the "Cult of Heroes" Society in 1939. Original documents, stored for more than seven decades, tell us how this memorial - a symbol of collective sacrifice made on the "altar" of the Romanian nation - was built.
List of illustrations:
1. Announcement of the ball.
2. The monument project.
3. Monument today.




#Exhibit of the Month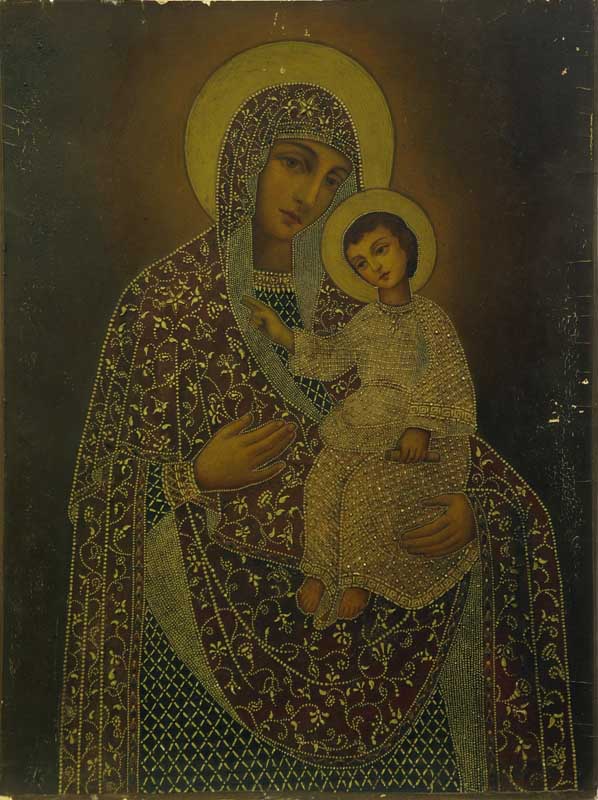 It is said that the icons, by the divine grace they have, choose their own places from where they can manifest their powers of blessing and consolation. It so happened that one icon of the Mother of God has remained on our lands from the end of the 18th century, when the battles of the Russo-Turkish war of 1787-1791 took place here. The circumstances of the appearance of this icon in Bessarabia are confirmed by several historical references, from which it follows that the Russian officer N.A. Albaduev, a participant in the military campaign, brought this icon here with him, and after his death his relatives – the colonel's wife or his mother – gave this icon to the monastery, where he suddenly died when he came there on Christmas to receive communion. The icon of the Mother of God was initially placed in the old wooden church, where the officer's grave was located, and then was placed in the new Church of the Assumption of the Blessed Virgin, built and consecrated in 1816..
Read More >>