Virtual Tour
Elena Ploșnița

Museology: an academic discipline or form of cultural activity?

Tyragetia, serie nouă, vol. VII [XXII], nr. 2, Istorie. Muzeologie
Museology is the science of museums. Most experts characterize it as an independent applied scientific discipline, which studies how museums develop and optimize their activities to meet the needs of society. The term "museology" was first mentioned in the work by P.L. Martin "Praxix der Naturgeschichte" published in 1869 in Germany. But the determination of the status of museology as a science was first given by J. G. Th. Von Graesse in the article "Museology as a Science" published in the magazine "Zeitschrift für Museologie und Antiquitätenkunde" in 1883. The author announced a new scientific discipline of museology and tried to highlight its research potential. Thus, museology as a science began in 1883.

Since 1960s museology museology is introduced as a scientific discipline in many universities around the world; there were created first centers of museological research, published numerous papers on museums. However, so far, some experts deny the scientific character of museology considering it "a discipline that coordinates a specialized type of cultural activity".

In his article, the author analyzes the path of museology in the process of its development as a scientific discipline, identifies the problems of its classification in the system of sciences, and highlights the contributions of some researchers (P. van Mensch, J. Neustupny, T. Šola, Z. Stransky, R. Florescu, etc.) to the consolidation of its status of an independent science. In conclusion, the author believes that museology is an academic science, but a relatively young and developing.


Elena Ploșnița
On museumification of the historical site Camp of Swedish King Charles XII at Varnița

Tyragetia, serie nouă, vol. X [XXV], nr. 2, Istorie. Muzeologie
Elena Ploșnița
Dictionnaire encyclopedique de museologie, sour la direction d'Andre Desvallees et de Francois Mairesse, Paris: Armand Colin, 2011, 723 p. ISBN: 978-2-200-27037-7

Tyragetia, serie nouă, vol. VI [XXI], nr. 2, Istorie. Muzeologie
Elena Ploșnița
Museum Event 2013: International Project When Sweden was ruled from Moldova

Tyragetia, serie nouă, vol. VII [XXII], nr. 2, Istorie. Muzeologie
Elena Ploșnița
Historical museum and scientific research: technology of the interaction

Tyragetia, serie nouă, vol. V [XX], nr. 2, Istorie. Muzeologie
Elena Ploșnița
Entrance ticket and museum marketing

Tyragetia, serie nouă, vol. IX [XXIV], nr. 2, Istorie. Muzeologie Chișinău, 2015




#Exhibit of the Month
Several icons from the collection of the National Museum of History of Moldova reproduce in their compositions the miracle that would have been performed around the beginning of the 10th century in the church of Mother of God of Vlacherne in Constantinople. According to the legend, the townspeople retreated to the place for fear of an invasion that threatened the capital of the empire. The gathered crowd prayed incessantly, asking the Blessed Virgin to save the city...
Read More >>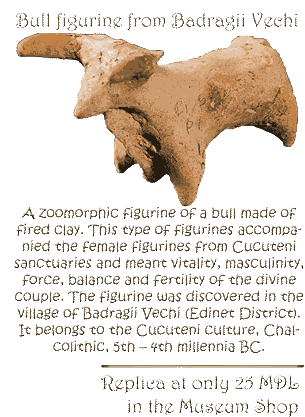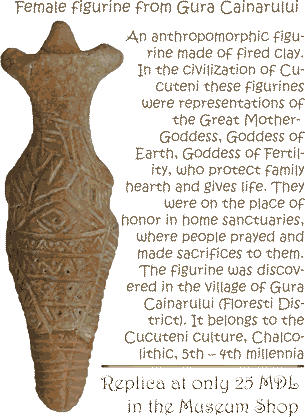 ©2006-2022
National Museum of History of Moldova
31 August 1989 St., 121 A, MD 2012, Chisinau, Republic of Moldova
Phones:

Secretariat:
+373 (22) 24-43-25
Department of Public Relations and Museum Education:
+373 (22) 24-04-26
Fax:
+373 (22) 24-43-69
E-mail:
office@nationalmuseum.md
Technical Support:
info@nationalmuseum.md

Web site administration and maintenance:
Andrei EMILCIUC