| | | | |
| --- | --- | --- | --- |
| | National Museum of History of Moldova | | |

ISSN 1857-0240
E-ISSN 2537-6330

Elena Ploșnița

Museology: an academic discipline or form of cultural activity?

Tyragetia, serie nouă, vol. VII [XXII], nr. 2, Istorie. Muzeologie
Museology is the science of museums. Most experts characterize it as an independent applied scientific discipline, which studies how museums develop and optimize their activities to meet the needs of society. The term "museology" was first mentioned in the work by P.L. Martin "Praxix der Naturgeschichte" published in 1869 in Germany. But the determination of the status of museology as a science was first given by J. G. Th. Von Graesse in the article "Museology as a Science" published in the magazine "Zeitschrift für Museologie und Antiquitätenkunde" in 1883. The author announced a new scientific discipline of museology and tried to highlight its research potential. Thus, museology as a science began in 1883.

Since 1960s museology museology is introduced as a scientific discipline in many universities around the world; there were created first centers of museological research, published numerous papers on museums. However, so far, some experts deny the scientific character of museology considering it "a discipline that coordinates a specialized type of cultural activity".

In his article, the author analyzes the path of museology in the process of its development as a scientific discipline, identifies the problems of its classification in the system of sciences, and highlights the contributions of some researchers (P. van Mensch, J. Neustupny, T. Šola, Z. Stransky, R. Florescu, etc.) to the consolidation of its status of an independent science. In conclusion, the author believes that museology is an academic science, but a relatively young and developing.






#Exhibit of the Month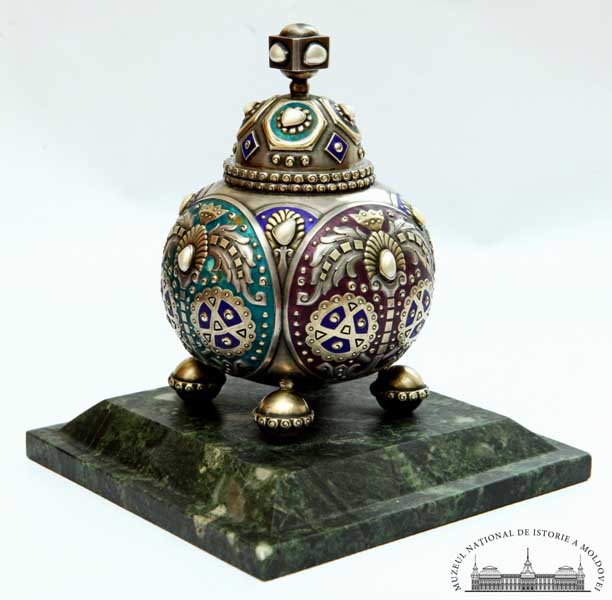 Peter Carl Fabergé (1846-1920), was a famous jeweler of French origin, who became the official supplier of jewelry for the Imperial House in Russia, and when we say Fabergé, we mean not just jewelry, but rather works of art. The famous Russian jewelry House of Fabergé received worldwide recognition for the elegance and uniqueness of its products. In the late 19th - early 20th century, the House of Fabergé was a world-class phenomenon known for its famous "Easter eggs" made of precious metals and stones. The first egg was crafted in 1885, when Tsar Alexander III decided to give his wife a special gift on the occasion of the 20th anniversary of their marriage...
Read More >>