| | | | |
| --- | --- | --- | --- |
| | National Museum of History of Moldova | | |


Click here for a Virtual Tour of the Museum
ISSN 1857-0240
E-ISSN 2537-6330

Elena Postică

Oak from Caracui. Exhibition dedicated to the 100th anniversary of Academician Nicolae Corlăteanu

Tyragetia, serie nouă, vol. IX [XXIV], nr. 2, Istorie. Muzeologie Chișinău, 2015
Abstract

On 14 May 2015 at the National Museum of History of Moldova in the presence of an impressive number of scientists and people of culture there was opened the commemorative exhibition "Oak from Caracui" dedicated to the centenary of the birth of Academician Nicolae Corlăteanu, the founder of the Romanian linguistics in the Republic of Moldova and the renowned teacher, State Prize winner, Honored Scientist, holder of the Order of the Republic, author of more than 55 scientific papers and memories.

Most of the exhibits come from the Corlăteanu family archive. It is about 200 photographs, scientific papers, documents, awards, personal belongings, etc.

The exhibition is a chronicle of the life and works of the famous scientist, educator and cultural activist. It was conceived as homage to Academician N. Corlăteanu and is the first attempt to present his scientific and cultural heritage in an exhibition.






#Exhibit of the Month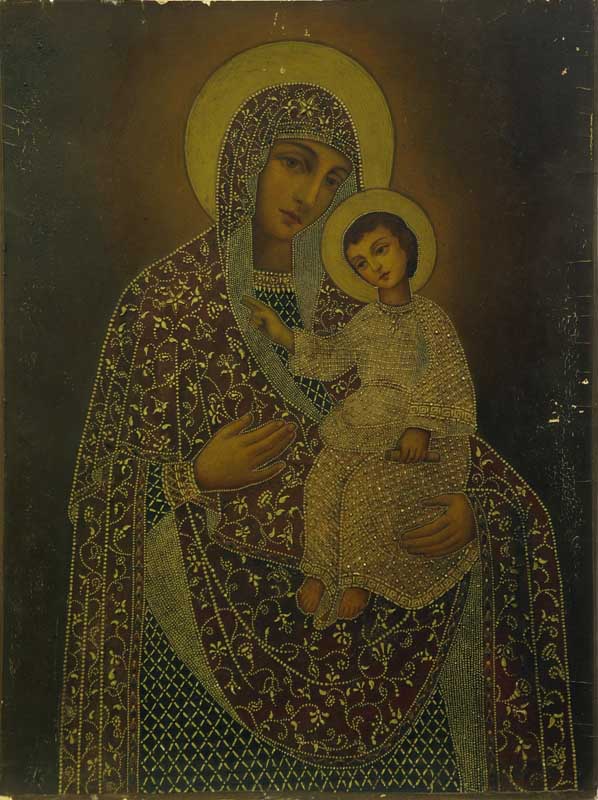 It is said that the icons, by the divine grace they have, choose their own places from where they can manifest their powers of blessing and consolation. It so happened that one icon of the Mother of God has remained on our lands from the end of the 18th century, when the battles of the Russo-Turkish war of 1787-1791 took place here. The circumstances of the appearance of this icon in Bessarabia are confirmed by several historical references, from which it follows that the Russian officer N.A. Albaduev, a participant in the military campaign, brought this icon here with him, and after his death his relatives – the colonel's wife or his mother – gave this icon to the monastery, where he suddenly died when he came there on Christmas to receive communion. The icon of the Mother of God was initially placed in the old wooden church, where the officer's grave was located, and then was placed in the new Church of the Assumption of the Blessed Virgin, built and consecrated in 1816..
Read More >>