| | | | |
| --- | --- | --- | --- |
| | National Museum of History of Moldova | | |


Virtual Tour
ISSN 1857-0240
E-ISSN 2537-6330

Анна Никулицэ

Silverware and coins from the two medieval hoards

Tyragetia, serie nouă, vol. I [XVI], nr. 2, Istorie. Muzeologie Chișinău, 2007
In the 70-ies of the 20th century two medieval monetary and ware hoards were accidentally unearthed. The first treasure was found near Sîngerei town, Sîngerei district and contained four pieces of jewellery and twenty nine coins. The other hoard was discovered at Hîjdieni village, Glodeni district and contained four objects and three coins.

The hoard from Sângerei includes 26 Lithuanian coins: 2 half groshes of Alexander's I emission of 1495-1501, 6 half groshes of Sigismund II; 16 half groshes and 1 grosh of Sigismund II; a three grosh coin of Sigismund III Wasa. Prussia is represented by a grosh of the time of Albrecht I. Mariengrosh (1553) and a thaler of the time of Rudolf II emitted in 1597 represent Göttingen and Lübeck which were parts of the German Holy Roman Empire. Therefore, the half grosh of Alexander I coined in 1495-1501 is the earliest coin of the Sîngerei treasure. Thaler of the time of Rudolf II emitted in 1597 is the latest of the coins. Judging by that the objects of this hoard may be presumably dated to the end of the 15th -16th c., and the hoard could be dated to the end of the 16th century.

Coins from Hîjdieni village include two leeuwendaalders minted in Utrecht (United Provinces) in 1647 and 1648, and 28 Stubers of Emden town (German Holy Roman Empire) minted during the rule of Friedrich III (1637-1668). The fourth coin is a Lithuanian shilling of the time of Ian Kazimir Wasa (1648-1668) emitted in 1652.

In this period foreign and internal policy of Moldova substantially depended on relations with Turkey and Poland. The war of 1593-1606 in which Moldova was involved lead to destructive devastations which caused anti-Turkish protests. A military conflict of 1648-1654 between Poland and the revolted Cossacks of Bogdan Hmelnitskiy substantially affected the territory of Moldova and lead to its devastation and famine of 1650. These events could possibly be the reason for placing of the two hoards.





#Exhibit of the Month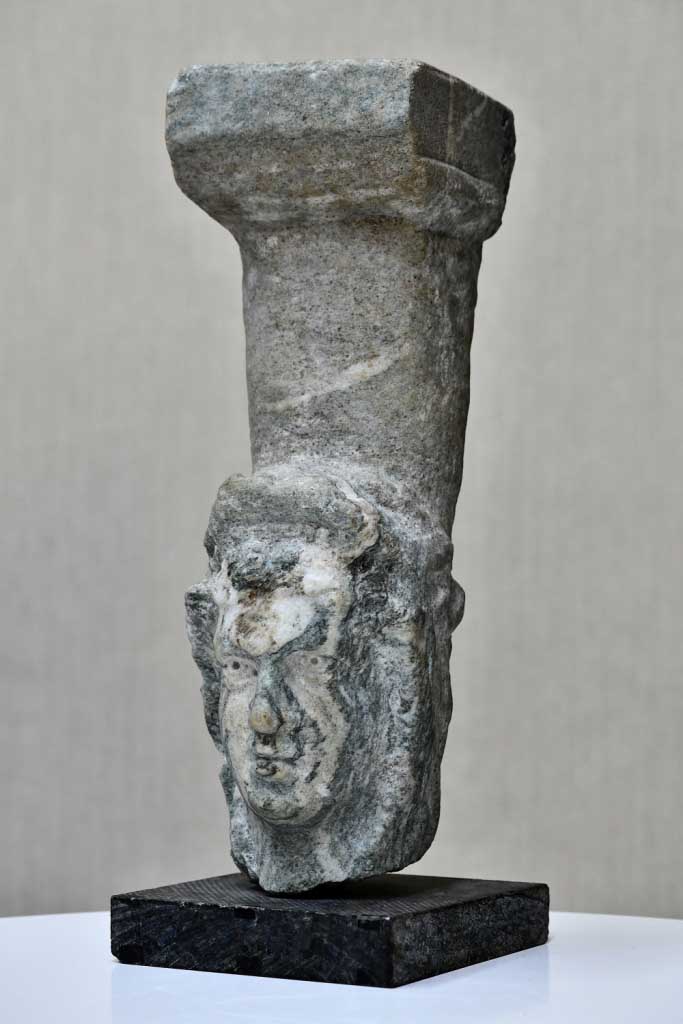 The item is the lower part of a leg of a festive table made of white and gray marble. In the upper part, it has a protrusion, similar to a Doric capital, on the horizontal platform of which a square recess is engraved, designed to fix the second part of the leg (upper). The lower part of the leg is made in an anthropomorphic style, and, in our opinion, there are two variants of identifying the depicted character...
Read More >>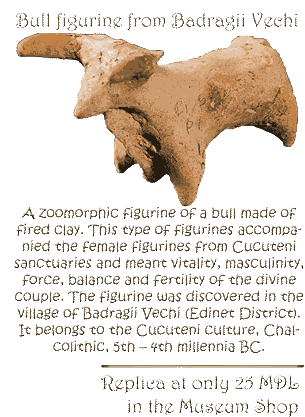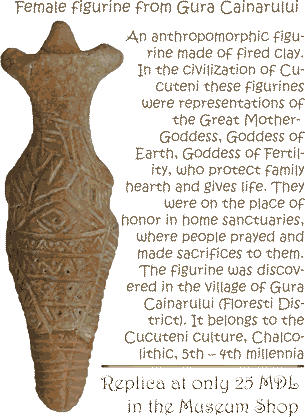 __________________________________________
©2006-2022
National Museum of History of Moldova
31 August 1989 St., 121 A, MD 2012, Chisinau, Republic of Moldova
Phones:

Secretariat:
+373 (22) 24-43-25
Department of Public Relations and Museum Education:
+373 (22) 24-04-26
Fax:
+373 (22) 24-43-69
E-mail:
office@nationalmuseum.md
Technical Support:
info@nationalmuseum.md

Web site administration and maintenance:
Andrei EMILCIUC