| | | | |
| --- | --- | --- | --- |
| | National Museum of History of Moldova | | |


Virtual Tour
ISSN 1857-0240
E-ISSN 2537-6330

Anatol P. Gorodenco

South Moldova in the second part of XIV century

Tyragetia, serie nouă, vol. II [XVII], nr. 2, Istorie. Muzeologie
Questions on fate of Tatar heritage on the North Moldova territory have been reviewed in many articles and some how solved. But for South Moldova territory we could not affirm the same. The matter is that in second part of XIVc. in Moldova historiography, traditionally these two territories (north and south) were considered as one whole. This could be considered correct for Moldova since the Alexander the Kind period, but erroneously for second part of XIV century. This article propose to look at some historical personalities, which still does not have simple place no in the list of Moldova Dominus neither in list of Dominus suite.

We should mark firstly Tatar brothers Hajibei and Kutlubuga, and Dmitrii which are mentioned in Russian Chronicles and Hungarian King charter as – «Demetrius prinseps tartarorum", who rule in South Moldova since 1365 till 1369 years. Obviously in 1369 south Moldova territory were crossed from Tatar brothers to Lithuanian brothers Kariatovici. This were approved by the Saray, who according to Sehr ali Djedida coins were in conflict with tatars from Moldova territory. In 1369 – 1991 period Lithuanian prince Iurii Koriatovici ruled at this territory, mentioned in Russian Chronicles and others documents of XV XVI cc. as dux, than Konstantin Kariatovici, who is mentioned in Bistritschii monastery funeral book in 1408 as dux, and Massaria from Chifa document 1386 year under name Konsatantin as dominus.




#Exhibit of the Month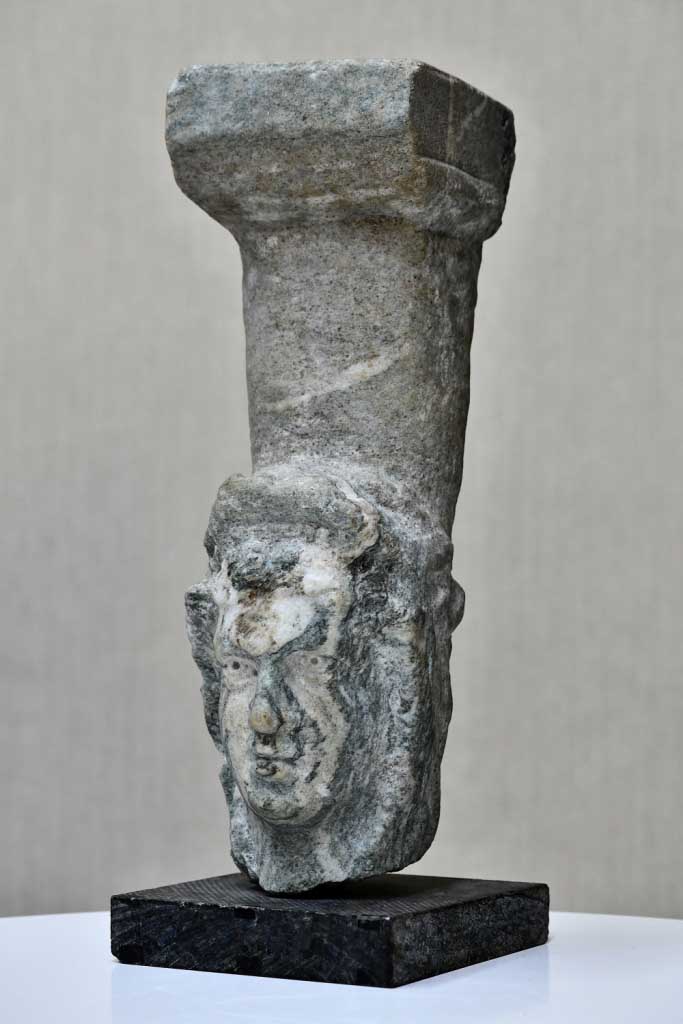 The item is the lower part of a leg of a festive table made of white and gray marble. In the upper part, it has a protrusion, similar to a Doric capital, on the horizontal platform of which a square recess is engraved, designed to fix the second part of the leg (upper). The lower part of the leg is made in an anthropomorphic style, and, in our opinion, there are two variants of identifying the depicted character...
Read More >>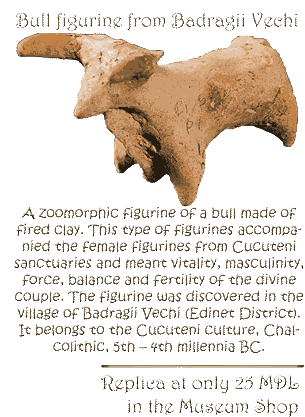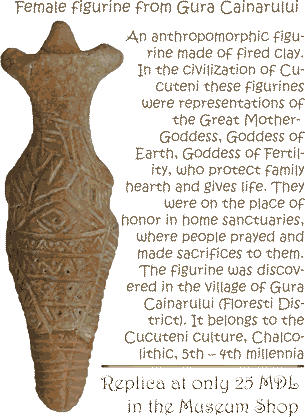 __________________________________________
©2006-2022
National Museum of History of Moldova
31 August 1989 St., 121 A, MD 2012, Chisinau, Republic of Moldova
Phones:

Secretariat:
+373 (22) 24-43-25
Department of Public Relations and Museum Education:
+373 (22) 24-04-26
Fax:
+373 (22) 24-43-69
E-mail:
office@nationalmuseum.md
Technical Support:
info@nationalmuseum.md

Web site administration and maintenance:
Andrei EMILCIUC