| | | | |
| --- | --- | --- | --- |
| | National Museum of History of Moldova | | |


Virtual Tour
ISSN 1857-0240
E-ISSN 2537-6330

Lilia Zabolotnaia

The destiny of woman in the history of Moldavia. Myths and realities about Catherine the Circassian – the second wife of the hospodar Vasile Lupu

Tyragetia, serie nouă, vol. VII [XXII], nr. 2, Istorie. Muzeologie
In this study the author came to some specific conclusions. In particular, it is safe to say that the marriage between Vasile Lupu and Catherine was far from accidental. As the sources of the era attest, all the details have been well thought out. Almost immediately after the death of his wife, Vasile Lupu sends the ambassadorial cortege to get his second wife, hence not respecting even the basic mourning traditions. One may also assume that perhaps in that situation government and political interests were high above his emotions. Vasile Lupu was an ambitious, far-sighted politician and a brilliant strategist. His plan was to expand the Moldovan boarders. He prepared his only son Ioan as future ruler of Wallachia. However, his plans failed after the son's death, and he was left without an heir. Vasile Lupu was well aware that he had to urgently resolve the dynastic crisis. He needed a young, strong and healthy wife, able to give birth to his heirs. The choice fell on Catherine the Circassian. How and under which circumstances this choice has been made remains an unsolved mystery. Unfortunately, we do not have any sources that could provide a reliable answer to this question. At the same time, we do not deny the well-known and hackneyed opinion in the historical literature that this marriage took place in a certain political context, for the Moldavian-Tatar mutual support in the political, military and economic spheres.

List of illustrations:

Fig. 1. Vasile Lupu, Catherine and their son Ştefan (Hlincea Monastery).

Fig. 2. Lady Catherine Cercheza (the Circassian), the second wife of Vasile Lupu (fresco in the Golia Church) (by Nicolescu 1970, pl. CXCIIIb).

Fig. 3. Maria Radziwiłł (daughter of Vasile Lupu) and Catherine, wife of Vasile Lupu (fresco in the Church of Trei Ierarhi, Iasi) (by Nicolescu 1970, pl. CCIII).

Fig. 4. Ioan, the son of Vasile Lupu (embroidery from the Church of Trei Ierarhi, Iași) (by Nicolescu 1970, pl. CXXXVIII).

Fig. 5. Lady Tudosca, the first wife of Vasile Lupu (fresco in the Church of the Trei Ierarhi, Iași) (by Nicolescu 1970, pl. CLXXIX).

Fig. 6. The Golia Church.





#Exhibit of the Month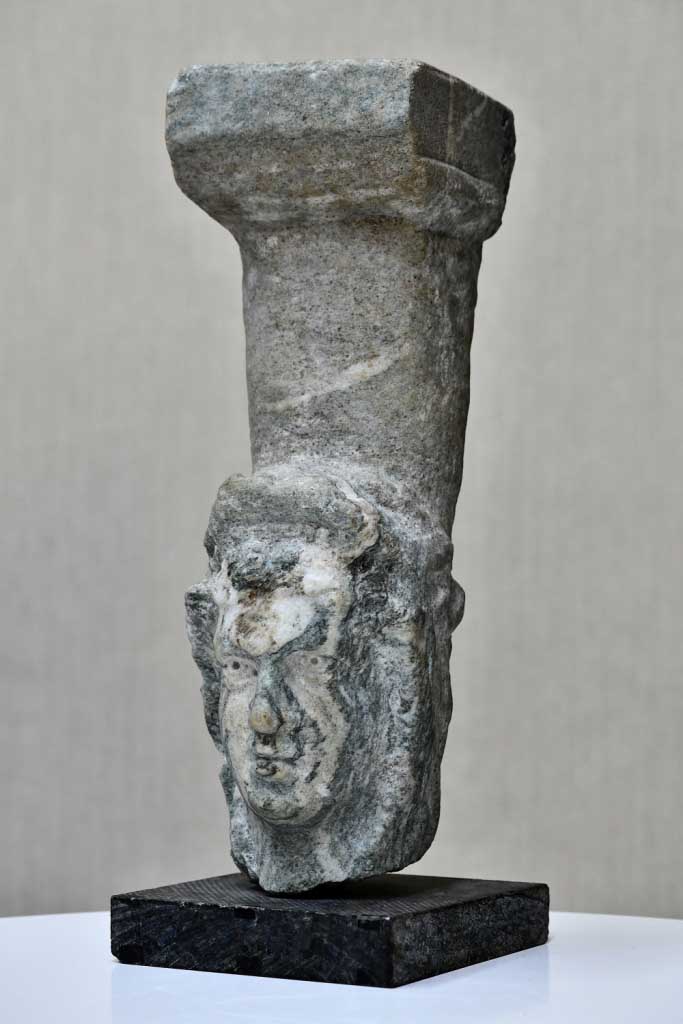 The item is the lower part of a leg of a festive table made of white and gray marble. In the upper part, it has a protrusion, similar to a Doric capital, on the horizontal platform of which a square recess is engraved, designed to fix the second part of the leg (upper). The lower part of the leg is made in an anthropomorphic style, and, in our opinion, there are two variants of identifying the depicted character...
Read More >>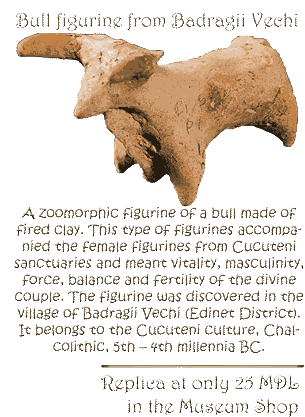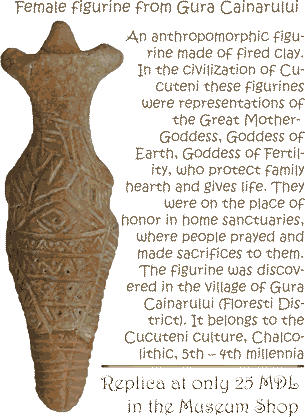 __________________________________________
©2006-2022
National Museum of History of Moldova
31 August 1989 St., 121 A, MD 2012, Chisinau, Republic of Moldova
Phones:

Secretariat:
+373 (22) 24-43-25
Department of Public Relations and Museum Education:
+373 (22) 24-04-26
Fax:
+373 (22) 24-43-69
E-mail:
office@nationalmuseum.md
Technical Support:
info@nationalmuseum.md

Web site administration and maintenance:
Andrei EMILCIUC