| | | | |
| --- | --- | --- | --- |
| | National Museum of History of Moldova | | |


Virtual Tour
ISSN 1857-0240
E-ISSN 2537-6330

Vera Serjant

The exhibition "Advertisements in Bessarabia"

Tyragetia, serie nouă, vol. X [XXV], nr. 2, Istorie. Muzeologie
Keywords:
ads, advertising, street advertisements, promotional items, packaging, poster.
Abstract: The National Museum of History of Moldova for the first time held a temporary exhibition dedicated to the history of advertising in Bessarabia (19th century 1930s). It was presented to the public in the hall upstairs from 24 December 2015 to 15 February 2016. The exhibition "Advertisements in Bessarabia" was aimed at promoting the museum collections, especially periodical press fund. It included about 106 exhibits. Newspapers were the most important means of advertising before the advent of radio and television. Selected advertisements contain information about the trading houses, factories, hotels, shops, bank offices, bars, theater and circus in Bessarabia, mainly in Chisinau. Images of Chisinau streets and buildings of previous years introduced the visitors to the atmosphere of bygone days. In the showcases promotional items were exhibited. As carriers of advertising information there were represented packages of goods. The exhibition was supplemented by the reconstruction of a kiosk of the late 19th century. The creators of the exhibition sought to immerse its visitors into the world of desires, expectations and values of the society in a certain historical period.





#Exhibit of the Month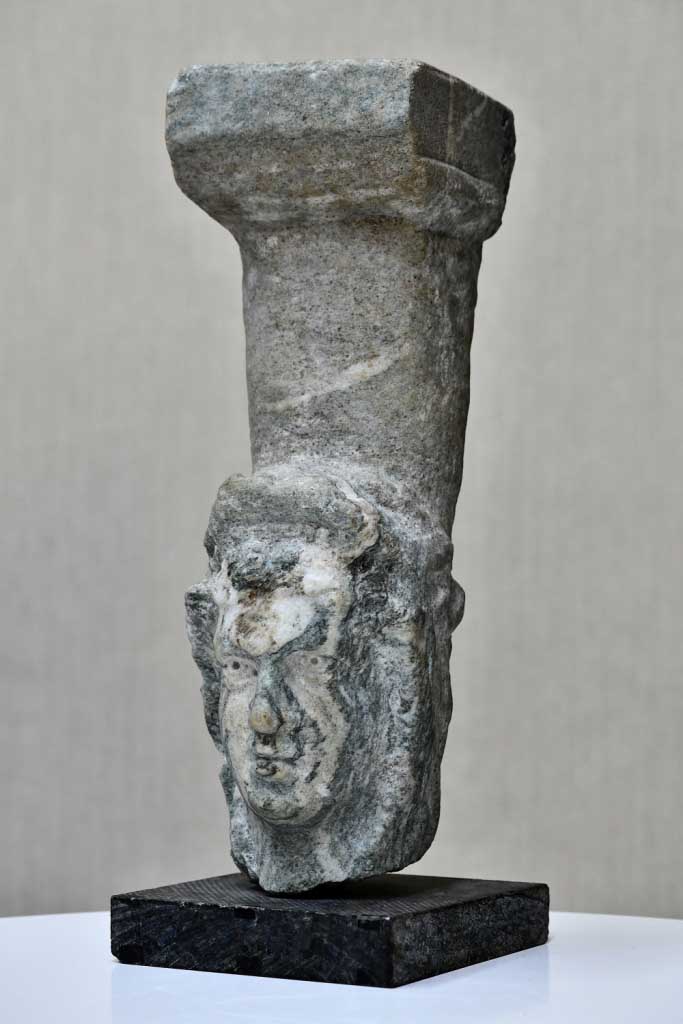 The item is the lower part of a leg of a festive table made of white and gray marble. In the upper part, it has a protrusion, similar to a Doric capital, on the horizontal platform of which a square recess is engraved, designed to fix the second part of the leg (upper). The lower part of the leg is made in an anthropomorphic style, and, in our opinion, there are two variants of identifying the depicted character...
Read More >>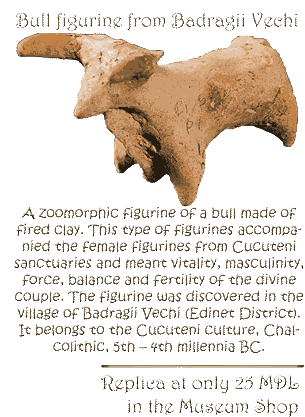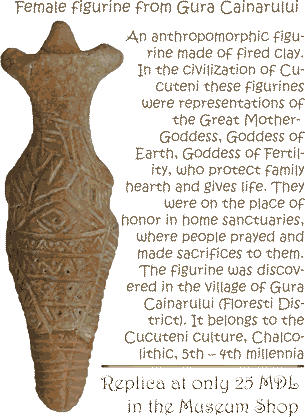 __________________________________________
©2006-2022
National Museum of History of Moldova
31 August 1989 St., 121 A, MD 2012, Chisinau, Republic of Moldova
Phones:

Secretariat:
+373 (22) 24-43-25
Department of Public Relations and Museum Education:
+373 (22) 24-04-26
Fax:
+373 (22) 24-43-69
E-mail:
office@nationalmuseum.md
Technical Support:
info@nationalmuseum.md

Web site administration and maintenance:
Andrei EMILCIUC