Virtual Tour
Alexandru Levinschi, Ivan Vlasenco

The Getae burial with cremation at the medieval settlement of Poiana I

Tyragetia, serie nouă, vol. VII [XXII], nr. 1, Arheologie. Istorie Antică
During the excavations in the Moldavian medieval settlement of Poiana I in the Middle Dniester area there was also found a burial with cremation attributed by P. Birnea to the Scythian time. Materials from this complex found in the collections of NMHM allowed us to refer it to the Getae culture and date it the first half of the 5th century BC. Clarification of the location of the burial suggests that perhaps it is a peripheral complex of a small burial ground. The settlement, whose inhabitants have made this burial, most likely is located nearby, on the second terrace of the Dniester bank, in the same conditions of relief like the Getae settlement of Tarasova lying in vicinity.

List of illustrations:

Fig. 1. Location of the site of Poiana I.

Fig. 2. Plan of the medieval settlement of Poiana I (after Birnea 1969) with indication of the territory explored in 1956 and the place of discovery of Getae burial (M. 1).

Fig. 3. Inventory of the Getae burial.

Alexandru Levinschi
Preliminary data about initial period of getian settlement in fortified Saharna Mare

Tyragetia, serie nouă, vol. I [XVI], nr. 1, Arheologie. Istorie Antică Chișinău, 2007
Alexandru Levinschi
Considerations regarding the Getian necropolis from Danceni

Tyragetia, serie nouă, vol. II [XVII], nr. 1, Arheologie. Istorie Antică




#Exhibit of the Month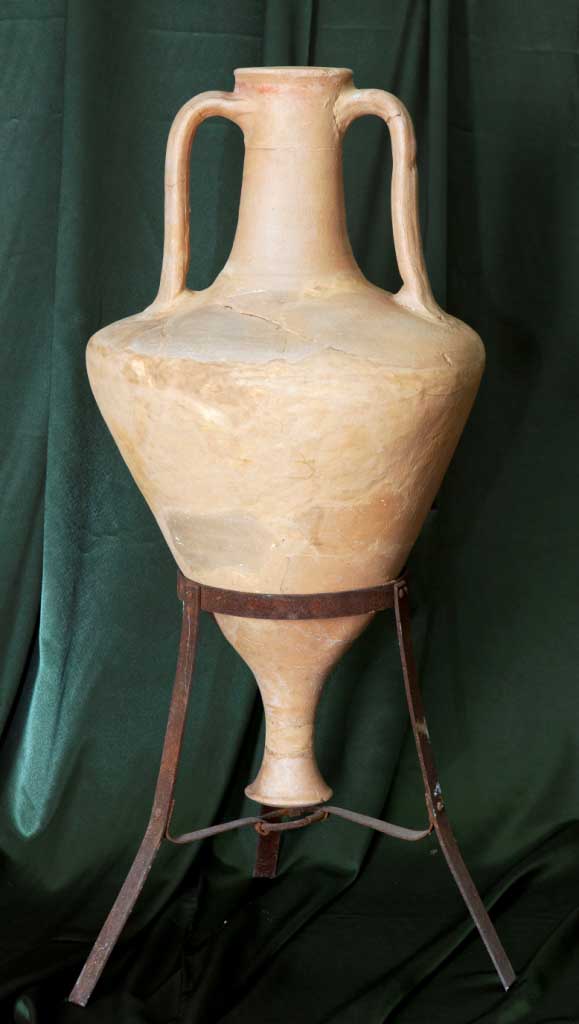 Amphoras are massive vessels originating from the ancient Greek world, executed on the potter's wheel, in which Greek merchants, in the process of their trade with other territories and peoples, transported, in particular, Greek wine, olive oil, salted olives, paints, nuts, etc. The shape of the Greek commercial amphora, in the opinion of some researchers, vaguely recalls the female figure, having, probably, at the beginning, a sacred character. Among the main features of the amphorae are well-thought-out metric proportions...
Read More >>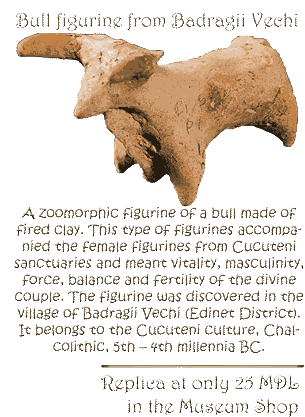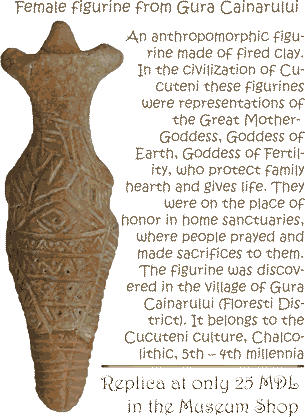 ©2006-2022
National Museum of History of Moldova
31 August 1989 St., 121 A, MD 2012, Chisinau, Republic of Moldova
Phones:

Secretariat:
+373 (22) 24-43-25
Department of Public Relations and Museum Education:
+373 (22) 24-04-26
Fax:
+373 (22) 24-43-69
E-mail:
office@nationalmuseum.md
Technical Support:
info@nationalmuseum.md

Web site administration and maintenance:
Andrei EMILCIUC