| | | | |
| --- | --- | --- | --- |
| | National Museum of History of Moldova | | |


Click here for a Virtual Tour of the Museum
ISSN 1857-0240
E-ISSN 2537-6330

Ana Grițco

The Great War. Photographic documents (The exhibition dedicated to the centenary of the First World War

Tyragetia, serie nouă, vol. IX [XXIV], nr. 2, Istorie. Muzeologie Chișinău, 2015
Abstract

The National Museum of History of Moldova has organized the temporary exhibition "The Great War. Photographic documents", which had been presented on the 1st floor hall between July 31, 2014 and September 22, 2014. The exhibition was part of the international commemoration of the centenary of the outbreak of the First World War. It brought together over a hundred exhibits, mostly photographs of the time, supplemented by documents, postcards, maps and newspapers discovered in the course of research of the museum collection of documents and photographs. The photographic images have captured ordinary soldiers and officers during wartime everyday life. The selection of original photos from the military albums, newspapers, maps and postcards represented war scenes, weapons and ammunition, soldiers' lives in their leisure hours, medical personnel on the battlefield and in the rear, and the horrors of military conflagration. A special compartment of the exhibition was dedicated to Bessarabia and Bessarabians in World War I, whose contribution to the events of the First World War was expressed in the socioeconomic and, more importantly, in the humanistic aspect. Among the participants of the war there were many future members of the Country's Council "Sfatul Ţării" and other famous personalities, but our exhibition also showed simple soldiers doing their duty. The research of documents and photographs from the museum collection has allowed us to identify a number of Bessarabian soldiers who participated in the terrible massacre.






#Exhibit of the Month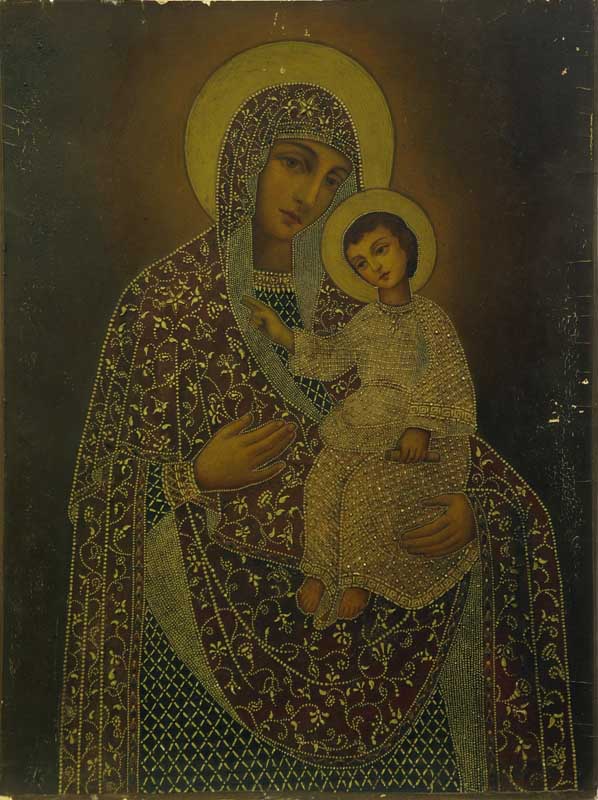 It is said that the icons, by the divine grace they have, choose their own places from where they can manifest their powers of blessing and consolation. It so happened that one icon of the Mother of God has remained on our lands from the end of the 18th century, when the battles of the Russo-Turkish war of 1787-1791 took place here. The circumstances of the appearance of this icon in Bessarabia are confirmed by several historical references, from which it follows that the Russian officer N.A. Albaduev, a participant in the military campaign, brought this icon here with him, and after his death his relatives – the colonel's wife or his mother – gave this icon to the monastery, where he suddenly died when he came there on Christmas to receive communion. The icon of the Mother of God was initially placed in the old wooden church, where the officer's grave was located, and then was placed in the new Church of the Assumption of the Blessed Virgin, built and consecrated in 1816..
Read More >>