Virtual Tour
Ana Grițco

The Great War. Photographic documents (The exhibition dedicated to the centenary of the First World War

Tyragetia, serie nouă, vol. IX [XXIV], nr. 2, Istorie. Muzeologie Chișinău, 2015
Abstract

The National Museum of History of Moldova has organized the temporary exhibition "The Great War. Photographic documents", which had been presented on the 1st floor hall between July 31, 2014 and September 22, 2014. The exhibition was part of the international commemoration of the centenary of the outbreak of the First World War. It brought together over a hundred exhibits, mostly photographs of the time, supplemented by documents, postcards, maps and newspapers discovered in the course of research of the museum collection of documents and photographs. The photographic images have captured ordinary soldiers and officers during wartime everyday life. The selection of original photos from the military albums, newspapers, maps and postcards represented war scenes, weapons and ammunition, soldiers' lives in their leisure hours, medical personnel on the battlefield and in the rear, and the horrors of military conflagration. A special compartment of the exhibition was dedicated to Bessarabia and Bessarabians in World War I, whose contribution to the events of the First World War was expressed in the socioeconomic and, more importantly, in the humanistic aspect. Among the participants of the war there were many future members of the Country's Council "Sfatul Ţării" and other famous personalities, but our exhibition also showed simple soldiers doing their duty. The research of documents and photographs from the museum collection has allowed us to identify a number of Bessarabian soldiers who participated in the terrible massacre.


Ana Grițco
Building of the Hârbovăț Community of Nurses in Chișinău (late 19th - early 20th centuries): the image and history

Tyragetia, serie nouă, vol. VI [XXI], nr. 2, Istorie. Muzeologie
Ana Grițco
Constantin F. Cazimir's activity within the Bessarabian zemstva

Tyragetia, serie nouă, vol. IV [XIX], nr. 2, Istorie. Muzeologie
Ana Grițco
Advertising postcards in the collections of the National Museum of the History of Moldova (late 19th c. - the 1st half of the 20th c.)

Tyragetia, serie nouă, vol. XI [XXVI], nr. 2, Istorie. Muzeologie
Ana Grițco
Pages from the history of hotels in Bessarabia. Deltiologic research (2nd half of 19th - early 20th centuries)

Tyragetia, serie nouă, vol. V [XX], nr. 2, Istorie. Muzeologie
Ana Grițco
The church – a hypostasis of the charity gesture from Bessarabia in the modern period

Tyragetia, serie nouă, vol. III [XVIII], nr. 2, Istorie. Muzeologie



#Exhibit of the Month
This year we commemorate 350 years since the birth and 300 years since the death of Dimitrie Cantemir (October 26, 1673 - August 21, 1723), the most famous Romanian humanist thinker and also the author of the first original Romanian philosophical works.Dimitrie Cantemir represents one of the highest peaks of thought of his time, in all areas that his genius touched - in historiography, geography, philosophy, he opened up new perspectives for development...
Read More >>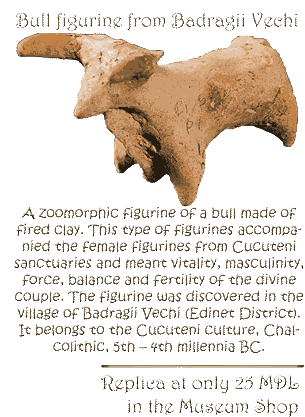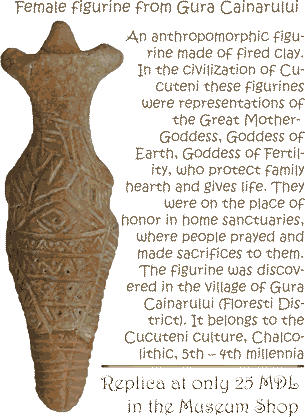 ©2006-2023
National Museum of History of Moldova
31 August 1989 St., 121 A, MD 2012, Chisinau, Republic of Moldova
Phones:

Secretariat:
+373 (22) 24-43-25
Department of Public Relations and Museum Education:
+373 (22) 24-04-26
Fax:
+373 (22) 24-43-69
E-mail:
office@nationalmuseum.md
Technical Support:
info@nationalmuseum.md

Web site administration and maintenance:
Andrei EMILCIUC