Virtual Tour
Aydogdy Kurbanov

The hephthalite numismatics

Tyragetia, serie nouă, vol. VII [XXII], nr. 1, Arheologie. Istorie Antică
Нумизматические материалы по эфталитам
В данной статье исследуются нумизматические материалы, относящиеся к эфталитам, которые проживали на территории Центральной Азии и сопредельных территориях в IV-VI вв. н.э. Именно этот народ сумел в V-VI вв.н.э. установить свое господство на довольно обширной территории. В пик своего могущества границы эфталитского государства простирались с востока на запад: от Хотана (Восточный Туркестан) до границ Ирана, и с севера на юг: от степей нынешнего Казахстана до северо-западной Индии, то есть на большей части территорий Центральной Азии, Афганистана, Пакистана, части Индии и Китая (ряд оазисов Восточного Туркестана).
Период IV-VI вв. н.э. в истории Центральной Азии наиболее слабо изучен. Это объясняется тем, что данные письменных источников, относящихся к этому времени, очень скудны и носят отрывочный характер. Сопоставление их не дает нам полной картины. Археологические материалы также очень ограничены, а датировка их часто носит приблизительный и неточный характер. Нумизматические находки в какой-то мере раскрывают некоторые неизвестные моменты истории, особенно в том, что касается денежного обращения. Но, несмотря на вышесказанное, совокупность имеющихся фактов позволяет в большей или меньшей степени воссоздать картину политической и социально-экономической жизни этого региона.
Aydogdy Kurbanov
The Hephthalites: iconographical materials

Tyragetia, serie nouă, vol. VIII [XXIII], nr. 1, Arheologie. Istorie Antică




#Exhibit of the Month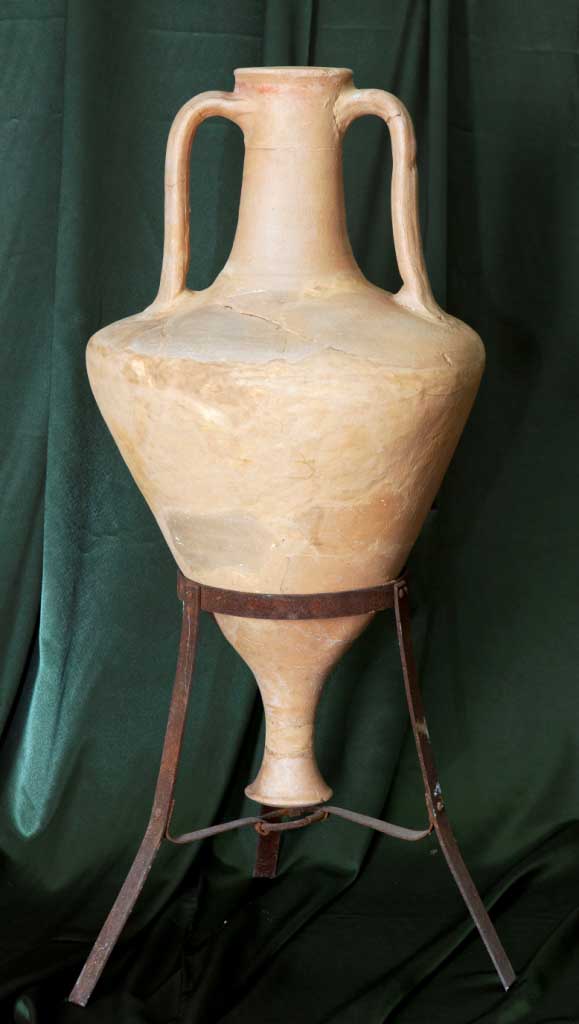 Amphoras are massive vessels originating from the ancient Greek world, executed on the potter's wheel, in which Greek merchants, in the process of their trade with other territories and peoples, transported, in particular, Greek wine, olive oil, salted olives, paints, nuts, etc. The shape of the Greek commercial amphora, in the opinion of some researchers, vaguely recalls the female figure, having, probably, at the beginning, a sacred character. Among the main features of the amphorae are well-thought-out metric proportions...
Read More >>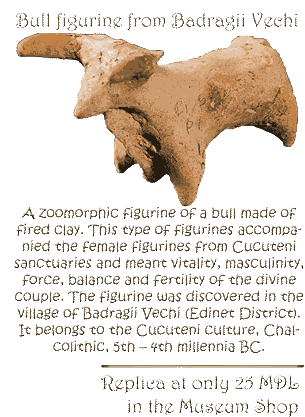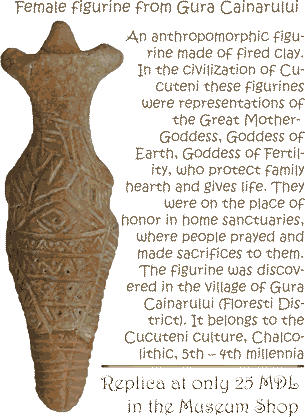 ©2006-2022
National Museum of History of Moldova
31 August 1989 St., 121 A, MD 2012, Chisinau, Republic of Moldova
Phones:

Secretariat:
+373 (22) 24-43-25
Department of Public Relations and Museum Education:
+373 (22) 24-04-26
Fax:
+373 (22) 24-43-69
E-mail:
office@nationalmuseum.md
Technical Support:
info@nationalmuseum.md

Web site administration and maintenance:
Andrei EMILCIUC