Virtual Tour
Alexandru Argint

The legislative basis of laic primary and secondary education in Bessarabia during 1857-1878

Tyragetia, serie nouă, vol. IX [XXIV], nr. 2, Istorie. Muzeologie Chișinău, 2015
Abstract

The article presents the evolution of legislation in the field of education in Bessarabia in the period of 1812-1875, with a brief introduction to the educational legislation of the Principality of Moldavia in the second half of the 18th century - the first half of the 19th century in terms of its influence on the Bessarabian educational system in 1857- 1878. Particular attention is given to reforms in the field of public education in the second half of the 19th century in the United Principalities of Moldavia and Wallachia (later Romania) and the Russian Empire, which started in 1864 the very important process of evolution of primary and secondary secular education in the territory of Bessarabia. In order to highlight the main aspects and features of the Romanian and Russian educational systems influenced the elementary school in Bessarabia the article presents a practical part of reforms rather than the theoretical one. This article is a study of the evolution of education from a historical point of view, being based on a comparison of the two systems of primary and secondary education in Bessarabia in the period of 1857-1878. This comparison will highlight the similarities and differences between the two systems of education, which influenced the Bessarabian society in the second half of the 19th century.


Alexandru Argint
Creation of rural primary schools in Bessarabia at the end of 1860s

Tyragetia, serie nouă, vol. X [XXV], nr. 2, Istorie. Muzeologie



#Exhibit of the Month
This year we commemorate 350 years since the birth and 300 years since the death of Dimitrie Cantemir (October 26, 1673 - August 21, 1723), the most famous Romanian humanist thinker and also the author of the first original Romanian philosophical works.Dimitrie Cantemir represents one of the highest peaks of thought of his time, in all areas that his genius touched - in historiography, geography, philosophy, he opened up new perspectives for development...
Read More >>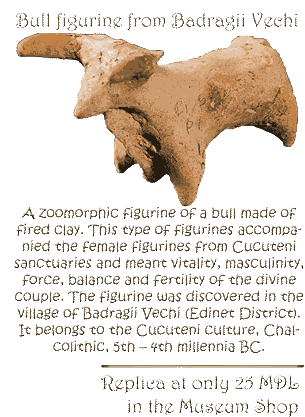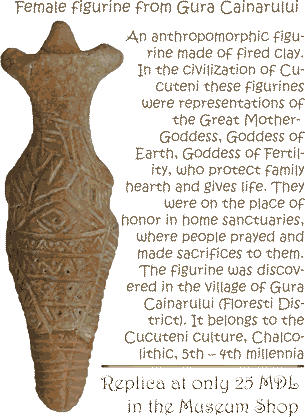 ©2006-2023
National Museum of History of Moldova
31 August 1989 St., 121 A, MD 2012, Chisinau, Republic of Moldova
Phones:

Secretariat:
+373 (22) 24-43-25
Department of Public Relations and Museum Education:
+373 (22) 24-04-26
Fax:
+373 (22) 24-43-69
E-mail:
office@nationalmuseum.md
Technical Support:
info@nationalmuseum.md

Web site administration and maintenance:
Andrei EMILCIUC