| | | | |
| --- | --- | --- | --- |
| | National Museum of History of Moldova | | |


Click here for a Virtual Tour of the Museum
ISSN 1857-0240
E-ISSN 2537-6330

Alexandru Argint

The legislative basis of laic primary and secondary education in Bessarabia during 1857-1878

Tyragetia, serie nouă, vol. IX [XXIV], nr. 2, Istorie. Muzeologie Chișinău, 2015
Abstract

The article presents the evolution of legislation in the field of education in Bessarabia in the period of 1812-1875, with a brief introduction to the educational legislation of the Principality of Moldavia in the second half of the 18th century - the first half of the 19th century in terms of its influence on the Bessarabian educational system in 1857- 1878. Particular attention is given to reforms in the field of public education in the second half of the 19th century in the United Principalities of Moldavia and Wallachia (later Romania) and the Russian Empire, which started in 1864 the very important process of evolution of primary and secondary secular education in the territory of Bessarabia. In order to highlight the main aspects and features of the Romanian and Russian educational systems influenced the elementary school in Bessarabia the article presents a practical part of reforms rather than the theoretical one. This article is a study of the evolution of education from a historical point of view, being based on a comparison of the two systems of primary and secondary education in Bessarabia in the period of 1857-1878. This comparison will highlight the similarities and differences between the two systems of education, which influenced the Bessarabian society in the second half of the 19th century.






#Exhibit of the Month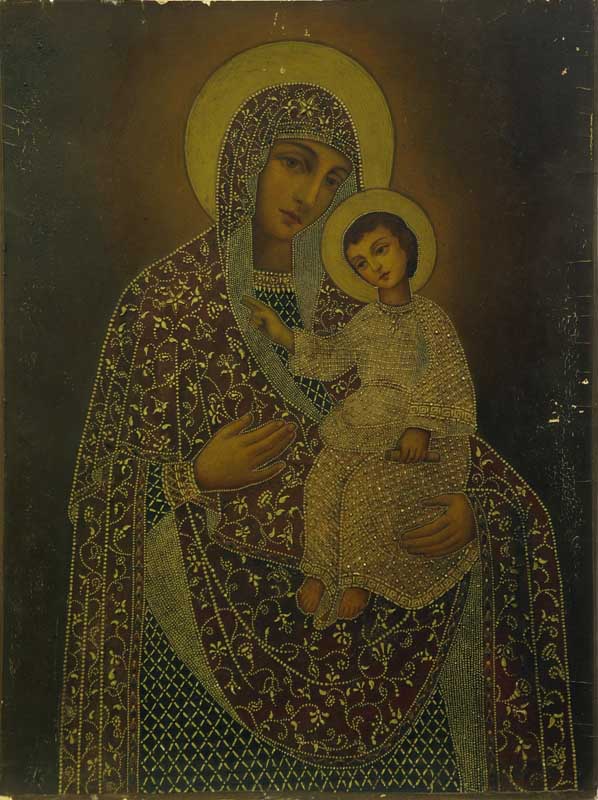 It is said that the icons, by the divine grace they have, choose their own places from where they can manifest their powers of blessing and consolation. It so happened that one icon of the Mother of God has remained on our lands from the end of the 18th century, when the battles of the Russo-Turkish war of 1787-1791 took place here. The circumstances of the appearance of this icon in Bessarabia are confirmed by several historical references, from which it follows that the Russian officer N.A. Albaduev, a participant in the military campaign, brought this icon here with him, and after his death his relatives – the colonel's wife or his mother – gave this icon to the monastery, where he suddenly died when he came there on Christmas to receive communion. The icon of the Mother of God was initially placed in the old wooden church, where the officer's grave was located, and then was placed in the new Church of the Assumption of the Blessed Virgin, built and consecrated in 1816..
Read More >>