Virtual Tour
Diana Cașu

The question of family policy in the Moldavian SSR in the context of Perestroika (1985-1988)

Tyragetia, serie nouă, vol. IX [XXIV], nr. 2, Istorie. Muzeologie Chișinău, 2015
Abstract

The Perestroika that has been launched by Mikhail Gorbachev in mid-1985 was a very ambitious program of further modernization of the Soviet Union aimed at solving the many problems of Soviet society. Among these problems was the policy on family. In this regard, the 27th Congress of CPSU (February-March 1986) adopted a number of measures that were designed to change the family policy. The Government of the Moldavian SSR and the Central Committee of the CPM took the lead in implementing this program. The responsibilities were distributed among the various ministries, agencies, cultural and social organizations. There were organized several public opinion polls to obtain information about the life of families in Soviet Moldavia. As a result, there was revealed a very difficult situation: criminality among teenagers, alcoholism in families, growing tendency of divorces, hygienic difficulties and so on. These problems were inherited by post-communist societies in the countries of the former Soviet Union, including the Republic of Moldova.


Diana Cașu
Lilia Zabolotnaia, Femeia în relațiile de familie din Ţara Moldovei în contextul european până la începutul secolului al XVIII-lea (căsătorie, logodnă, divorț), Chișinău: Pontos, 2011, 344 p. ISBN 978-9975-51-278-7

Tyragetia, serie nouă, vol. VIII [XXIII], nr. 2, Istorie. Muzeologie
Diana Cașu
Sovietization of Bessarabia and policy toward women (1944-1945): the creation of Women's Assemblies

Tyragetia, serie nouă, vol. IV [XIX], nr. 2, Istorie. Muzeologie



#Exhibit of the Month
This year we commemorate 350 years since the birth and 300 years since the death of Dimitrie Cantemir (October 26, 1673 - August 21, 1723), the most famous Romanian humanist thinker and also the author of the first original Romanian philosophical works.Dimitrie Cantemir represents one of the highest peaks of thought of his time, in all areas that his genius touched - in historiography, geography, philosophy, he opened up new perspectives for development...
Read More >>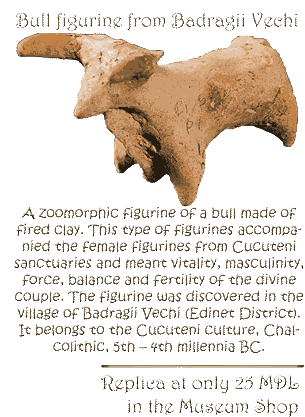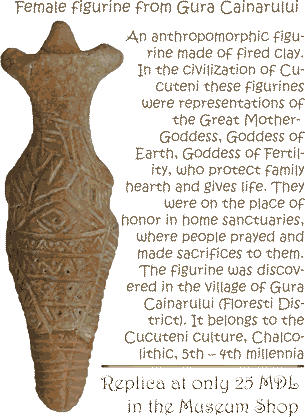 ©2006-2023
National Museum of History of Moldova
31 August 1989 St., 121 A, MD 2012, Chisinau, Republic of Moldova
Phones:

Secretariat:
+373 (22) 24-43-25
Department of Public Relations and Museum Education:
+373 (22) 24-04-26
Fax:
+373 (22) 24-43-69
E-mail:
office@nationalmuseum.md
Technical Support:
info@nationalmuseum.md

Web site administration and maintenance:
Andrei EMILCIUC