| | | | |
| --- | --- | --- | --- |
| | National Museum of History of Moldova | | |


Virtual Tour
ISSN 1857-0240
E-ISSN 2537-6330

Natalia Timohina

The relationships between Russian armies and native populations of the Moldavian and Romanian kingdoms in the ears of the Crimean war (1853-1856)

Tyragetia, serie nouă, vol. II [XVII], nr. 2, Istorie. Muzeologie
The release of the Oriental Crisis at the middle of the XIX th century, and it's evolution in a new European full-size war in 1853-1856, had dropped like a hard load for the Romanian population. Military occupation of the Kingdoms, at the 3 July 1853, brought about difficulties almost unbearable. At the beginning of the military occupation, in order to calm population, general Gorceakov had declared officially that it will be brief, and Russian Empire themselves will ensure all expenses necessary for this occupation. Nevertheless, Russian official data attested that, beginning with August 1853 until May 1854; native population of the Kingdoms had assured Russian armies with all necessary. Pretensions and necessities of the Russian authority had continuously grown-up. In this situation, the rulers of the Moldavian and Romanian Kingdoms abdicated. Over the official obligations imposed to the Romanian people by the Russian administration, they had had to tolerate the robberies, violence, and humility. The Russian soldiers often exceeded of their authorities and abused of natives. The difficult situation in the Kingdoms, where were dislocated Russian armies, had worsened when the Russian administration officially declared that it will not read anymore the grievances of the autochthons. From that moment, the conflicts between native population and Russian soldiers had had to solve local representatives of Russian administration. The Romanian people had had to support all the wrongdoings of the Russian soldiers, without the right to protest. The relationships established between Russian armies and the Romanian population in the ears of the Crimean war was violent and very difficult, and less of humanities. It was typically relationships between conqueror and submissive population.




#Exhibit of the Month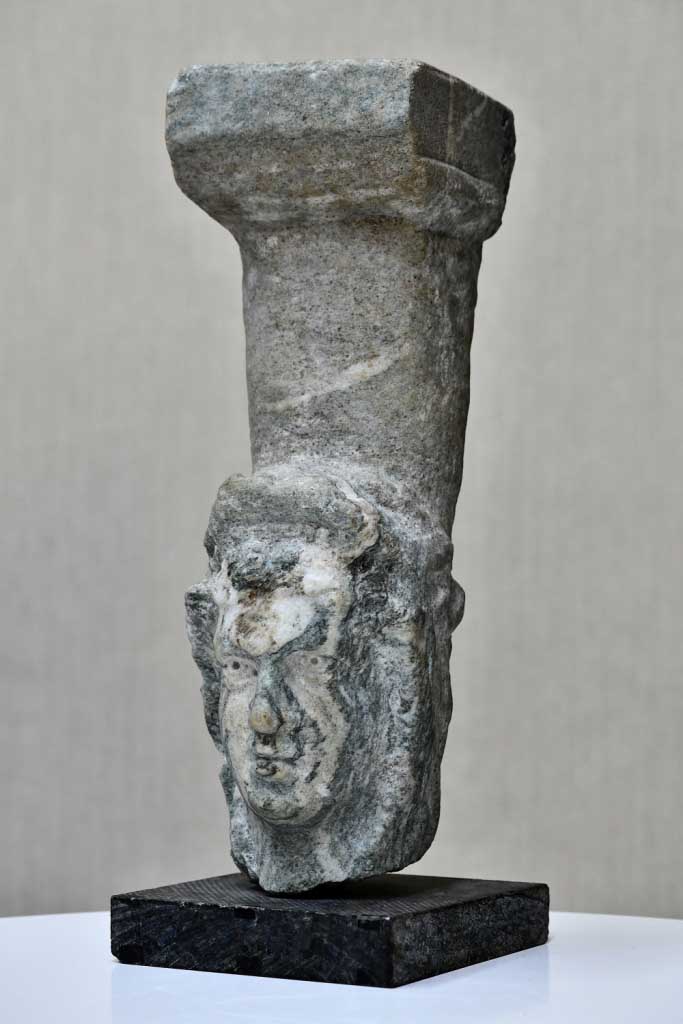 The item is the lower part of a leg of a festive table made of white and gray marble. In the upper part, it has a protrusion, similar to a Doric capital, on the horizontal platform of which a square recess is engraved, designed to fix the second part of the leg (upper). The lower part of the leg is made in an anthropomorphic style, and, in our opinion, there are two variants of identifying the depicted character...
Read More >>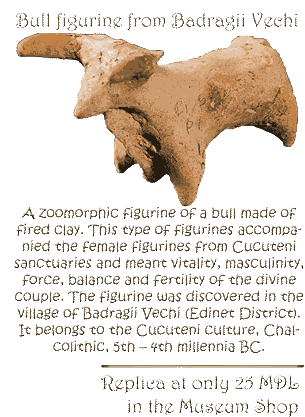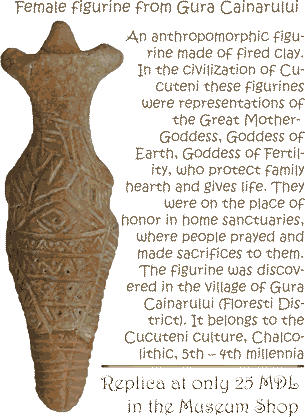 __________________________________________
©2006-2022
National Museum of History of Moldova
31 August 1989 St., 121 A, MD 2012, Chisinau, Republic of Moldova
Phones:

Secretariat:
+373 (22) 24-43-25
Department of Public Relations and Museum Education:
+373 (22) 24-04-26
Fax:
+373 (22) 24-43-69
E-mail:
office@nationalmuseum.md
Technical Support:
info@nationalmuseum.md

Web site administration and maintenance:
Andrei EMILCIUC