| | | | |
| --- | --- | --- | --- |
| | National Museum of History of Moldova | | |


Click here for a Virtual Tour of the Museum
ISSN 1857-0240
E-ISSN 2537-6330

Maria Danilov

Valuable books from the library of Paul Gore (Identification and/or inventory of sources)

Tyragetia, serie nouă, vol. VII [XXII], nr. 2, Istorie. Muzeologie
Paul Gore (1875-1927) - an outstanding figure of the socio-political, scientific and cultural life of Bessarabia at the beginning of 20th century, was also known among his contemporaries as a keen collector of old and rare books. Undoubtedly, the most valuable part of the library of Paul Gore consisted of books on the history of Bessarabia. Documents from the National Archives of the Republic of Moldova in Chișinău confirm that he inherited a large part of books from his father Gheorghe Gore (1839-1909). A study of the Paul Gore Fund at the National Archives of Romania in Bucharest gave us a lot of documentary evidence of the destiny of this Bessarabian noble library, which later became a property of the King Ferdinand Fund. However, the fate of its most valuable part - books on the history of Bessarabia, consisted of 651 units of the total number of 6456 volumes - is still unknown.





#Exhibit of the Month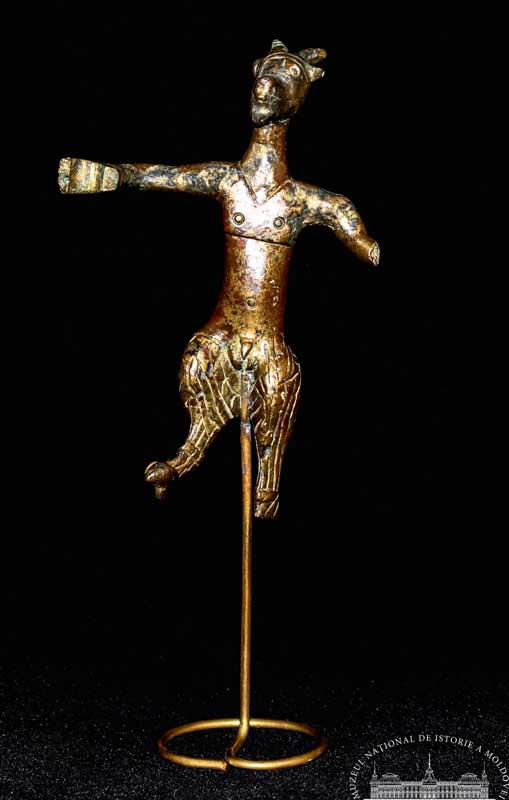 Among the Greek mythological figures, there is a satyr (Ancient Greek: Σάτυρος), also called Silenus, a male spirit of nature and forest, known to be the companion of the gods Pan and Dionysus. Satyrs were imagined as dancing in the fields, drinking wine with Dionysus and chasing maenads and nymphs. According to the descriptions in myths, they had human-like upper part of the body and the horse-like or goat-like legs, and also a long and bushy tail. Gradually, animalistic features in the image of a satyr recede, their lower limbs become human (legs, not hooves). The satyr Marsyas (Μάρσιας) plays a special role in Greek legends. Sometimes the god Pan is depicted in the guise of a satyr...
Read More >>