| | | | |
| --- | --- | --- | --- |
| | National Museum of History of Moldova | | |


Virtual Tour
ISSN 1857-0240
E-ISSN 2537-6330

Cristina Gherasim

Aspects of influence of the tsarist legislation on the status of the Bessarabian nobility in the 1st half of the 19th century

Tyragetia, serie nouă, vol. X [XXV], nr. 2, Istorie. Muzeologie
Keywords:
Bessarabia, tsarism, nobility, status, legislation.
Abstract: In this article based on the study of archival sources and monographs the author considers some aspects of the influence of the tsarist legislation on the changes in the legal status of the Bessarabian nobility. After the annexation of the territory between the Dniester and the Prut to the Russian Empire, at first the tsarist government maintained the social categories existing in Bessarabia, and the relationships were regulated by the laws and customs of the Principality of Moldavia. Subsequently, Bessarabia was incorporated into the political and socio-economic system of the empire. Thus, the use of the tsarist laws on the territory of the region has led to changes in the status of the Bessarabian nobility. Despite the fact that the Bessarabian nobility had the same rights and have been included in the Russian nobility keeping the former privileges, in reality they, especially the indigenous nobility, were limited in their rights. Chief administrative positions in Bessarabia were given to foreign nobles and officials or those members of the local nobility, who were loyal to the tsarist policy. All this has led to dissociation (due to the introduction of foreign representatives into the ranks of the local gentry) and humiliation (because the nobles had to constantly prove their social status - a rather complicated process due to the lack of supporting documents for those who had the Moldavian noble rank or possessed property) of this social category.





#Exhibit of the Month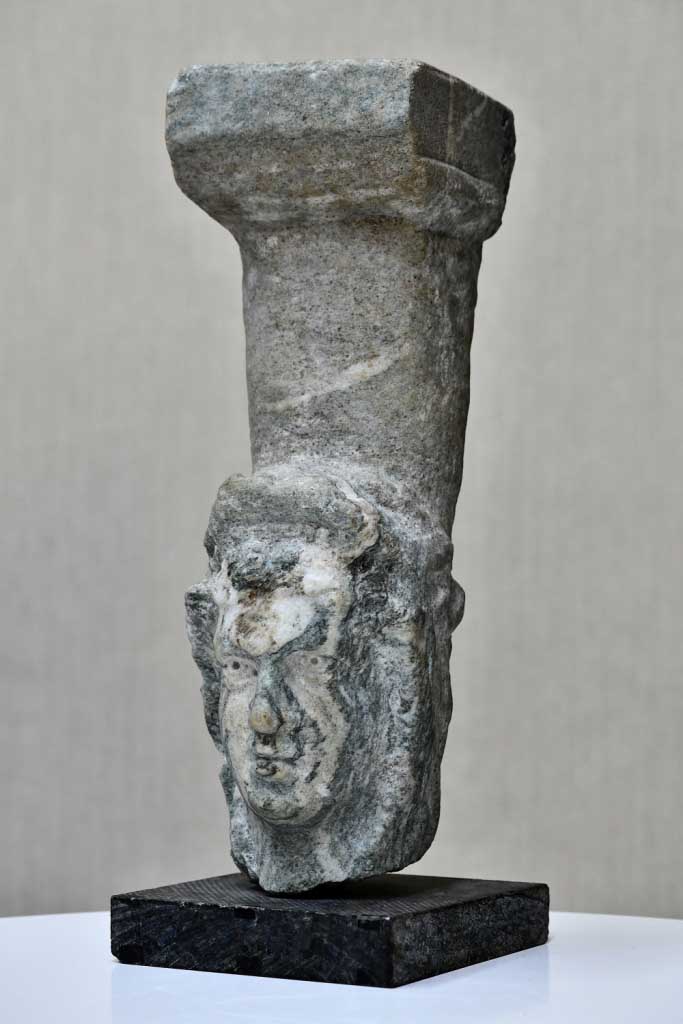 The item is the lower part of a leg of a festive table made of white and gray marble. In the upper part, it has a protrusion, similar to a Doric capital, on the horizontal platform of which a square recess is engraved, designed to fix the second part of the leg (upper). The lower part of the leg is made in an anthropomorphic style, and, in our opinion, there are two variants of identifying the depicted character...
Read More >>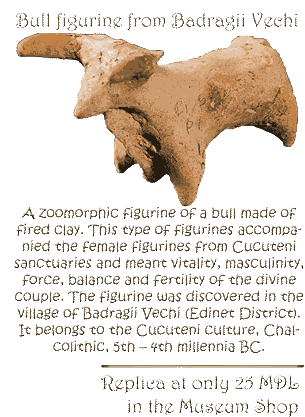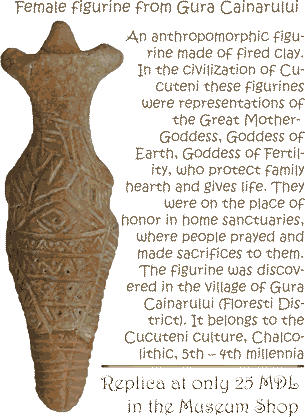 __________________________________________
©2006-2022
National Museum of History of Moldova
31 August 1989 St., 121 A, MD 2012, Chisinau, Republic of Moldova
Phones:

Secretariat:
+373 (22) 24-43-25
Department of Public Relations and Museum Education:
+373 (22) 24-04-26
Fax:
+373 (22) 24-43-69
E-mail:
office@nationalmuseum.md
Technical Support:
info@nationalmuseum.md

Web site administration and maintenance:
Andrei EMILCIUC