| | | | |
| --- | --- | --- | --- |
| | National Museum of History of Moldova | | |


Click here for a Virtual Tour of the Museum
ISSN 1857-0240
E-ISSN 2537-6330

Cristina Gherasim

Aspects of teaching children of the Bessarabian nobility within the educational system of the Russian Empire

Tyragetia, serie nouă, vol. IX [XXIV], nr. 2, Istorie. Muzeologie Chișinău, 2015
Abstract

The given article, based on unpublished archival documents and monographic studies, discusses aspects of implementation of the Russian educational system in Bessarabia. The imperial policy promoted in the newly annexed territory tended to centralize and standardize the administrative system. The main objective of this policy in the field of culture was forced Russification of the autochthonous population, which involved the removal and destruction of national traditions to enhance the process of assimilation of the natives. One of the means to achieve this aim was the policy of education.

Before annexation of Bessarabia to the Russian Empire, most noble children were taught at home, usually by teachers of foreign origin, and then continued their studies in Western Europe. The situation changed immediately after the signing of the Treaty of Bucharest. For example, a letter dated 17 October 1828, addressed to the District Marshal of Nobility, contained the demand to stop the activities of private teachers and all boarding schools in Bessarabia due to their illegality. Nobles were warned that they should not hire private teachers who did not have a special certificate issued by the tsarist administration, as otherwise they will be punished according to law. Other sources provide information that the Bessarabian Assembly of Nobility was obliged to allocate funds for scholarships "to educate young people in the spirit of devotion to the Tsar and the homeland." As a result, the Bessarabian Assembly granted 20 scholarships in the name of Emperor Nikolay II and 5 scholarships in the name of the District Marshal of Nobility M.N. Krupensky 300 rubles each fellow to continue their education in higher educational institutions of Russia.






#Exhibit of the Month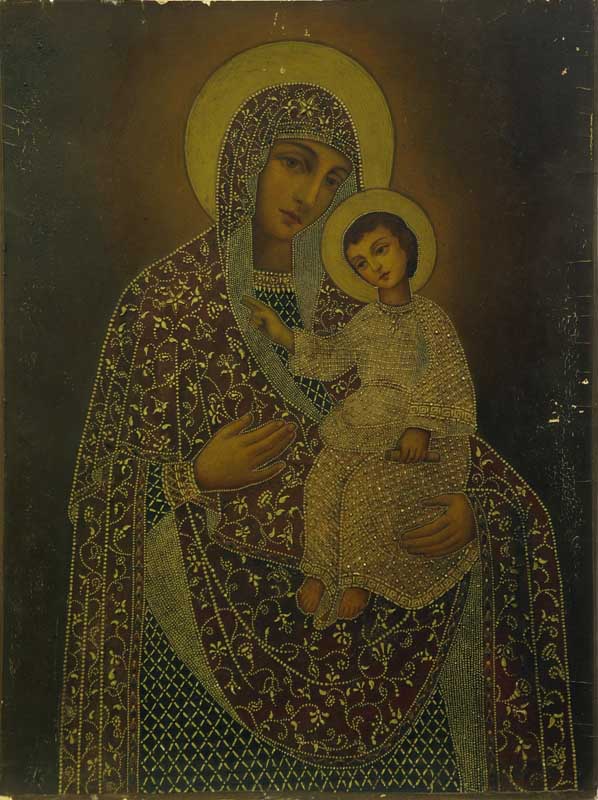 It is said that the icons, by the divine grace they have, choose their own places from where they can manifest their powers of blessing and consolation. It so happened that one icon of the Mother of God has remained on our lands from the end of the 18th century, when the battles of the Russo-Turkish war of 1787-1791 took place here. The circumstances of the appearance of this icon in Bessarabia are confirmed by several historical references, from which it follows that the Russian officer N.A. Albaduev, a participant in the military campaign, brought this icon here with him, and after his death his relatives – the colonel's wife or his mother – gave this icon to the monastery, where he suddenly died when he came there on Christmas to receive communion. The icon of the Mother of God was initially placed in the old wooden church, where the officer's grave was located, and then was placed in the new Church of the Assumption of the Blessed Virgin, built and consecrated in 1816..
Read More >>