| | | | |
| --- | --- | --- | --- |
| | National Museum of History of Moldova | | |


Virtual Tour
ISSN 1857-0240
E-ISSN 2537-6330

Octavian Zelinski

Considérations sur la situation économique dans le secteur agraire de la République Socialiste Soviétique de Moldavie dans la seconde moitié des années '80 du XX-ème siécle

Tyragetia, serie nouă, vol. II [XVII], nr. 2, Istorie. Muzeologie
Commençant par les années '60 du dernier siècle, la politique agraire du Parti Communiste de l'Union Soviétique dans la République Socialiste Soviétique de Moldavie s'était axée sur la consolidation des liaisons de production entre l'agriculture et l'industrie, tant du point de vue administratif, que technologique (par la création des flus productifs integrés). En RSSM, l'integration s'est déroulée tant dans le secteur collectivisé (les kolkhozes), que d'état (les sovkhozes). Les investissements permanentes dans la branche ont mené à l'augmentation continue du volume de la production agricole. L'évolution positive du point de vue macroéconomique dans le CAI pendant les années '60-70 avait comme contrepartie un complèxe entier de problèmes, dont le plus important se trouvé dans la philosophie de décision dans l'Etat soviétique. Un autre problème était la manque d'efficacité dans la gestion des investissements dans la branche, ou même d'une manifestation d'une attitude incompétente des dirigeants soviétiques dans la gestion de la branche en général. Les indicateurs éconimiques très bas démontre la crise profonde dans laquelle c'est trouvé le CAI de la RSSM vers la période analysée. Le but principale de l'article ci-dessous est d'argumenter par des données concrètes la justesse de l'affirmation sus-mentionnée. Evidement, on ne pretend pas a l'exhausivité à cet égard. L'article ci-dessous présentera quelques traits essentiaux du processus de crise dans le CAI de la RSSM dans la période analysée.




#Exhibit of the Month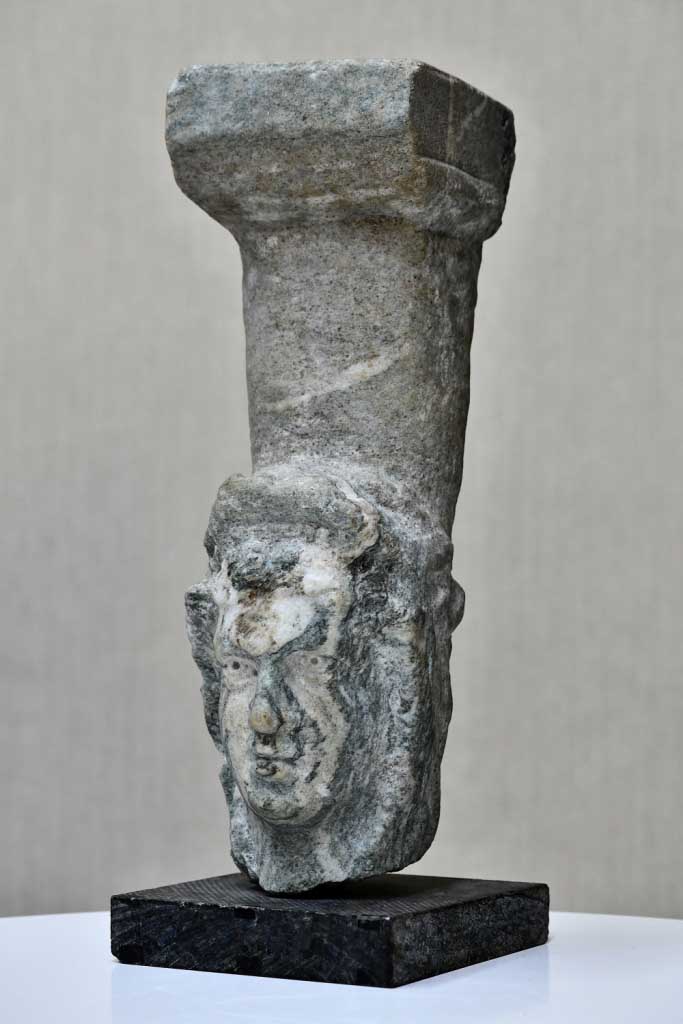 The item is the lower part of a leg of a festive table made of white and gray marble. In the upper part, it has a protrusion, similar to a Doric capital, on the horizontal platform of which a square recess is engraved, designed to fix the second part of the leg (upper). The lower part of the leg is made in an anthropomorphic style, and, in our opinion, there are two variants of identifying the depicted character...
Read More >>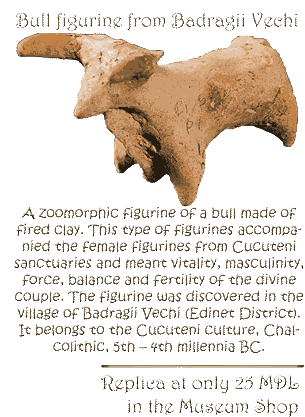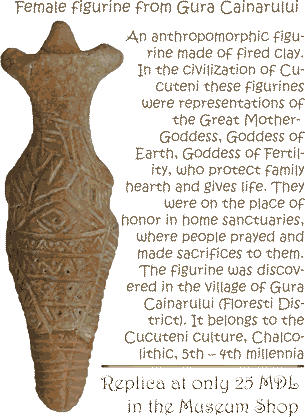 __________________________________________
©2006-2022
National Museum of History of Moldova
31 August 1989 St., 121 A, MD 2012, Chisinau, Republic of Moldova
Phones:

Secretariat:
+373 (22) 24-43-25
Department of Public Relations and Museum Education:
+373 (22) 24-04-26
Fax:
+373 (22) 24-43-69
E-mail:
office@nationalmuseum.md
Technical Support:
info@nationalmuseum.md

Web site administration and maintenance:
Andrei EMILCIUC