| | | | |
| --- | --- | --- | --- |
| | National Museum of History of Moldova | | |


Click here for a Virtual Tour of the Museum
ISSN 1857-0240
E-ISSN 2537-6330

Maria Danilov

Diplomatic efforts on the Bessarabian question during 1914-1916

Tyragetia, serie nouă, vol. IX [XXIV], nr. 2, Istorie. Muzeologie Chișinău, 2015
Abstract

For a century since the beginning of the First World War the attention of Romanian and foreign historians was focused on the issues related to the period of neutrality of Romania, the signing of the Treaty of Bucharest by the second Crown Council (14/27 August 1916), and other issues related to the major events of that war. However, it is particularly important to undertake a re-inventorying of the initial sources and to understand how the negotiations on the issue of Bessarabia were conducted from the perspective of Russian and the Central Powers diplomacies in 1914-1916. The importance of research is increased by the fact that at the time the negotiations were held this issue wasn't a reference point for the Romanian diplomacy.

The problem of Bessarabia of 1914-1916 remains on the periphery of historical research. The paradox lies in the fact that there are no documents (not found), which could reveal the position of the Romanian government at this stage of the "Great War" (1914-1916) on the territorial issue of Bessarabia, annexed by Russia in 1812, as well as any requests or claims made by the Romanian government regarding the Romanians in Bessarabia, especially consid- ering the total lack of schools teaching in Romanian.






#Exhibit of the Month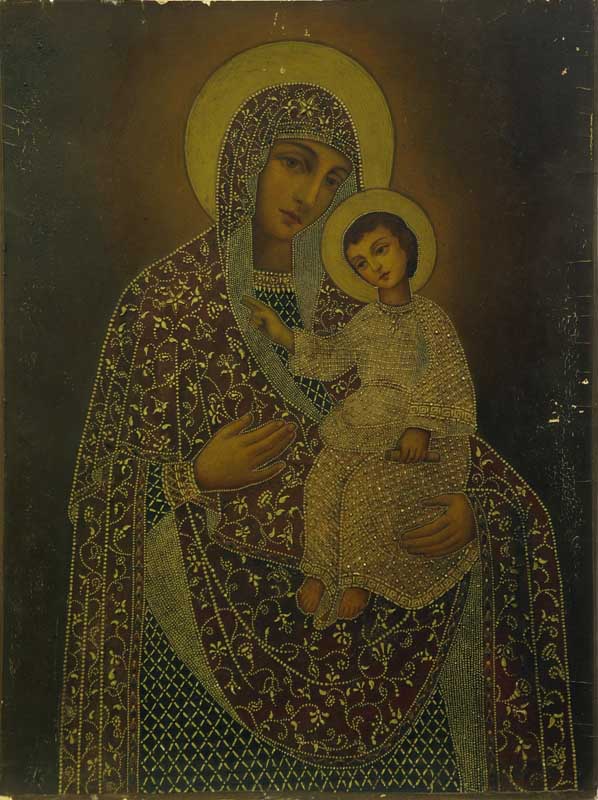 It is said that the icons, by the divine grace they have, choose their own places from where they can manifest their powers of blessing and consolation. It so happened that one icon of the Mother of God has remained on our lands from the end of the 18th century, when the battles of the Russo-Turkish war of 1787-1791 took place here. The circumstances of the appearance of this icon in Bessarabia are confirmed by several historical references, from which it follows that the Russian officer N.A. Albaduev, a participant in the military campaign, brought this icon here with him, and after his death his relatives – the colonel's wife or his mother – gave this icon to the monastery, where he suddenly died when he came there on Christmas to receive communion. The icon of the Mother of God was initially placed in the old wooden church, where the officer's grave was located, and then was placed in the new Church of the Assumption of the Blessed Virgin, built and consecrated in 1816..
Read More >>