| | | | |
| --- | --- | --- | --- |
| | National Museum of History of Moldova | | |


Virtual Tour
ISSN 1857-0240
E-ISSN 2537-6330

Silviu Andrieș-Tabac

Les Symboles de la République Démocratique Moldave (1917-1918). Interprétation sémantique

Tyragetia, serie nouă, vol. II [XVII], nr. 2, Istorie. Muzeologie
Durant la courte période de son existence la République Démocratique Moldave a bien utilisé tous les trois attributs principaux envisgeant la souveraineté de l'État: le drapeau ethnique tricolore panroumain bleu-jaune-rouge, l'hymne révolutionnaire panroumain "Éveille-toi, Roumain!" et les armoiries historiques de la Principauté de Moldavie du Moyen Âge. Les documents d'archives, les sceaux des institutions d'État, les chroniques des journaux de l'époque, les mémoires et d'autres sources historiques attestent ce fait. L'analyse de ses types de sources permet de suivre la voie de l'affirmation des symboles d'État de la République.




#Exhibit of the Month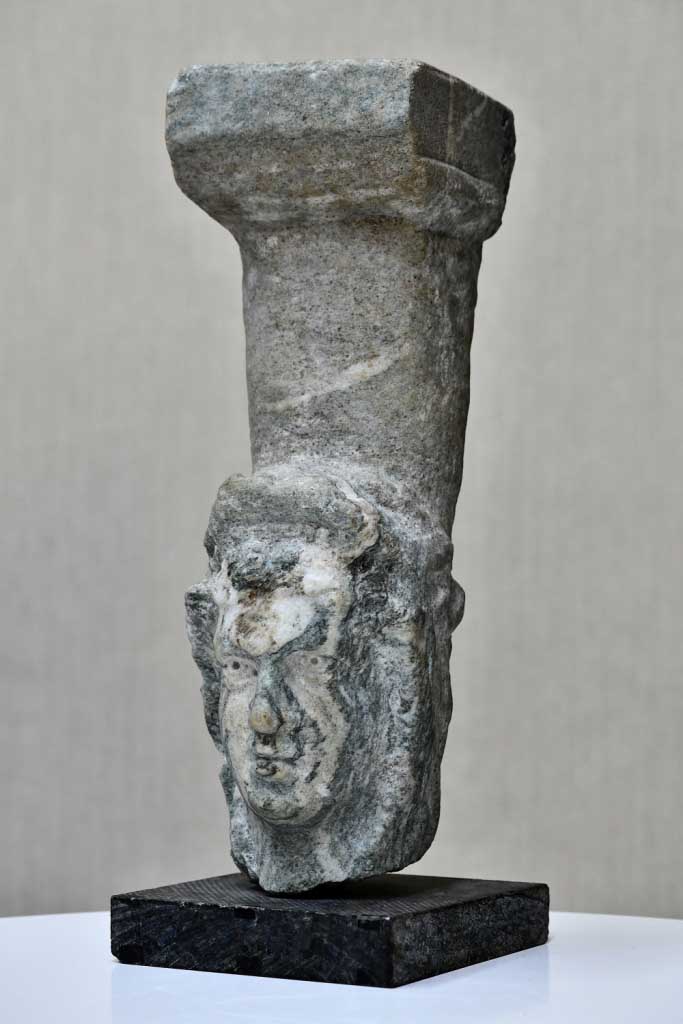 The item is the lower part of a leg of a festive table made of white and gray marble. In the upper part, it has a protrusion, similar to a Doric capital, on the horizontal platform of which a square recess is engraved, designed to fix the second part of the leg (upper). The lower part of the leg is made in an anthropomorphic style, and, in our opinion, there are two variants of identifying the depicted character...
Read More >>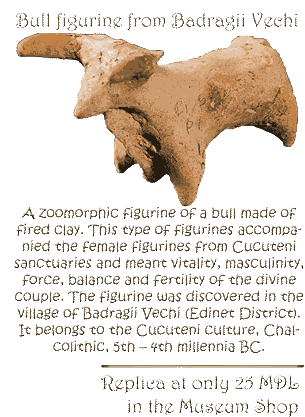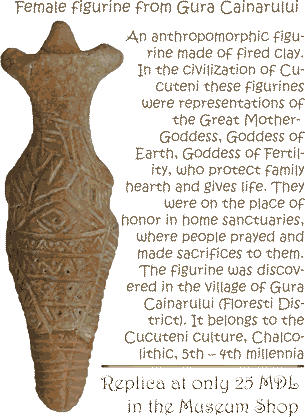 __________________________________________
©2006-2022
National Museum of History of Moldova
31 August 1989 St., 121 A, MD 2012, Chisinau, Republic of Moldova
Phones:

Secretariat:
+373 (22) 24-43-25
Department of Public Relations and Museum Education:
+373 (22) 24-04-26
Fax:
+373 (22) 24-43-69
E-mail:
office@nationalmuseum.md
Technical Support:
info@nationalmuseum.md

Web site administration and maintenance:
Andrei EMILCIUC