| | | | |
| --- | --- | --- | --- |
| | National Museum of History of Moldova | | |


Click here for a Virtual Tour of the Museum
ISSN 1857-0240
E-ISSN 2537-6330

Florea Costea, Lucia Savu, Angelica Bălos

Part of a Roman helmet discovered in the Dacian castle from Racoș-Piatra Detunată, Brașov county

Tyragetia, serie nouă, vol. II [XVII], nr. 1, Arheologie. Istorie Antică
The authors present a helmet's nape-guard, discovered in one of the four Dacian fortifications from Racoșul de Jos, namely the one in the point Piatra Detunată, on the left bank of river Olt. This piece, made of bronze, appeared in one of the dwellings inside the wall, together with other over 100 objects, especially ceramics.

The named helmet belongs to the Weisenau-type and is dated in the second half of the Ist century B.C., most probably in the 6-9 decades. It represents a trophy taken by the Dacians during one of the attacks made on the south part of the Danube after Nero's death or, more probably, in the first years of the war between the emperor Domitian and the Dacian king Diurpaneus in the year 87,when the Dacians killed general Fuscus and "plundered the wealth from the soldier's camp" (Iordanes, Getica, 78).

On the helmet is point-written the name of soldier Cornelius Augustus who belonged to the centuria of officer Claudi- us. It's possible that this centuria was part of the Vth legion Alaudae, grounded by Iulius Caesar in the year 52 B. C. The helmet stood as a trophy, in the dweelling of a dacian military-chief, in the castle from Racoș, where it was also at the begin of the war 101-102 between Trajan and Decebalus.




#Exhibit of the Month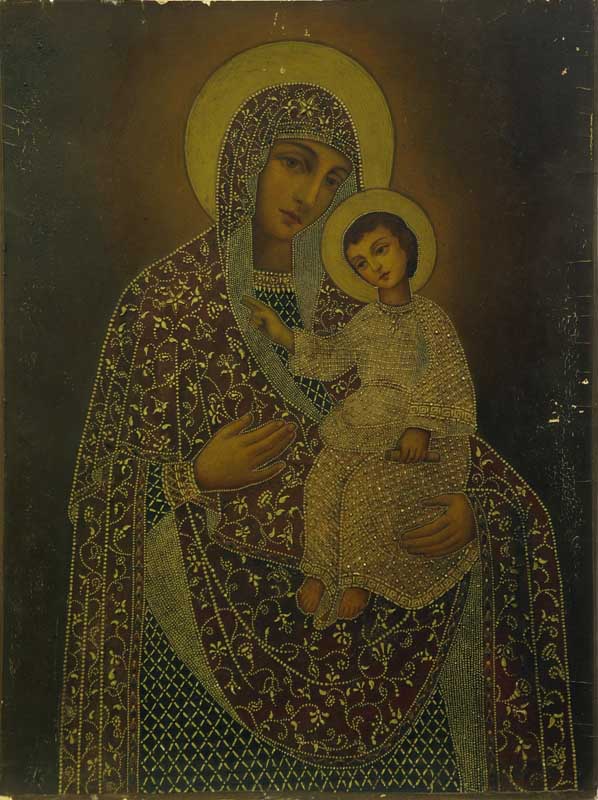 It is said that the icons, by the divine grace they have, choose their own places from where they can manifest their powers of blessing and consolation. It so happened that one icon of the Mother of God has remained on our lands from the end of the 18th century, when the battles of the Russo-Turkish war of 1787-1791 took place here. The circumstances of the appearance of this icon in Bessarabia are confirmed by several historical references, from which it follows that the Russian officer N.A. Albaduev, a participant in the military campaign, brought this icon here with him, and after his death his relatives – the colonel's wife or his mother – gave this icon to the monastery, where he suddenly died when he came there on Christmas to receive communion. The icon of the Mother of God was initially placed in the old wooden church, where the officer's grave was located, and then was placed in the new Church of the Assumption of the Blessed Virgin, built and consecrated in 1816..
Read More >>