| | | | |
| --- | --- | --- | --- |
| | National Museum of History of Moldova | | |


Virtual Tour
ISSN 1857-0240
E-ISSN 2537-6330

Alina Felea

Some dates of family Imbault

Tyragetia, serie nouă, vol. II [XVII], nr. 2, Istorie. Muzeologie
In this article the author present the dates of family of moldavian boyard Imbault. In the documents from XVIII centuries the name Imbault is orthographies Inmbolt or Imbo. One of the representatives of this family Leon Imbault occupied important positions in Moldova (XVIII- centuries): great paharnic at the court of prince of Moldavia, sub prefect of Soroca district and diplomatic agent at Constantinople. He passed away in 1781, after writing his testament. In the family property it was included: Serauti Estate, parts of Banila on river Ceremus and Rastoace.

Leon Imbault has been married to Adriana Wuzin. Adriana elaborates her testament on 25th of November, 1785 in Cernauti. Neither her husband nor her daughter was alive on that date. Their only daughter Ecaterina married the count Iacob Logothetti. According to funeral inscriptions the count Iacob Logothetti deceased on 10th of October, 1802 and berried in the cemetery of Serauti.

Catherine and the count's wedded life 6 children were born: Leon (1775-1838), Iosef (1778-1861), Louis (1780- 1861), Franz (1782-1814), Maria și Susanna, two of them Iosef and Franz have been officers in Austrian Imperial Army.

Leon, Franz and Iosef have been berried in the cemetery of Serauti.




#Exhibit of the Month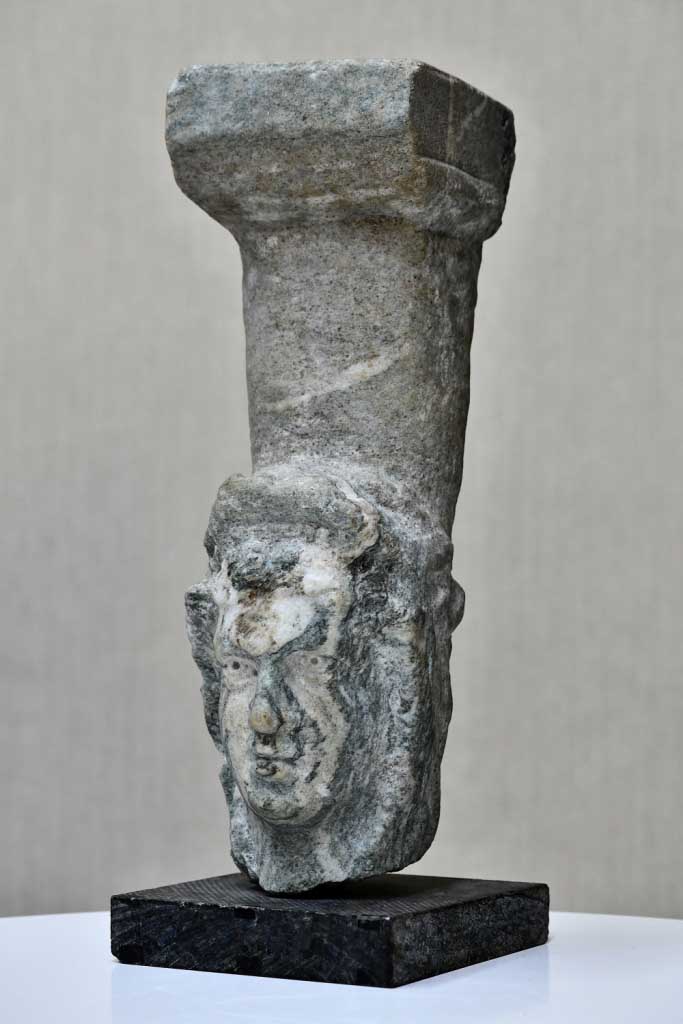 The item is the lower part of a leg of a festive table made of white and gray marble. In the upper part, it has a protrusion, similar to a Doric capital, on the horizontal platform of which a square recess is engraved, designed to fix the second part of the leg (upper). The lower part of the leg is made in an anthropomorphic style, and, in our opinion, there are two variants of identifying the depicted character...
Read More >>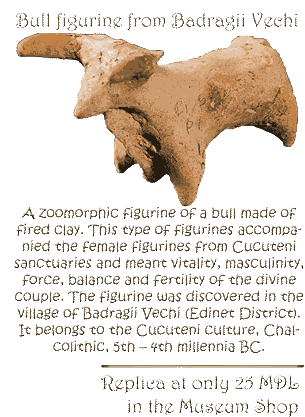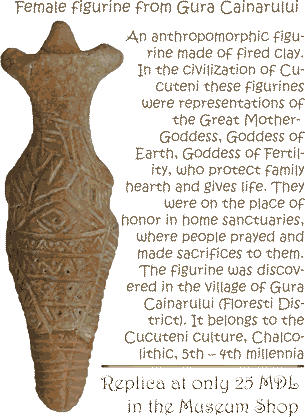 __________________________________________
©2006-2022
National Museum of History of Moldova
31 August 1989 St., 121 A, MD 2012, Chisinau, Republic of Moldova
Phones:

Secretariat:
+373 (22) 24-43-25
Department of Public Relations and Museum Education:
+373 (22) 24-04-26
Fax:
+373 (22) 24-43-69
E-mail:
office@nationalmuseum.md
Technical Support:
info@nationalmuseum.md

Web site administration and maintenance:
Andrei EMILCIUC