| | | | |
| --- | --- | --- | --- |
| | National Museum of History of Moldova | | |


Virtual Tour
ISSN 1857-0240
E-ISSN 2537-6330

Maria Maftei

The economic situation in Cahul county during 30ies - 50ies of the 19th century

Tyragetia, serie nouă, vol. II [XVII], nr. 2, Istorie. Muzeologie
The documentary sources allow us to state that in the first half of the 18th century the economy of Cahul city passed through substantial transformation. The development in agriculture was marked by the increase in the cultivated lands, by the crops growth, and the cattle breeding-by the growth in the number of cattle. These transformations had repercussions upon the development of handicraft and trade. А strong argument in the development of market relations is the increase in the number of tradesmen involved in the affairs of the county and city of Cahul. In conclusion it is to be mentioned that the county and city of Cahul economy developed step by step, а situation not corresponding to the fertile soil, the favorable climate, and the industrious people. In the way of this evolution were а series of factors: the serfdom that dominated the entire Tsarist Empire, and the Russian-Ottoman wars in the first half of the 19th century, which affected, in general, the whole Bassarabian economy.




#Exhibit of the Month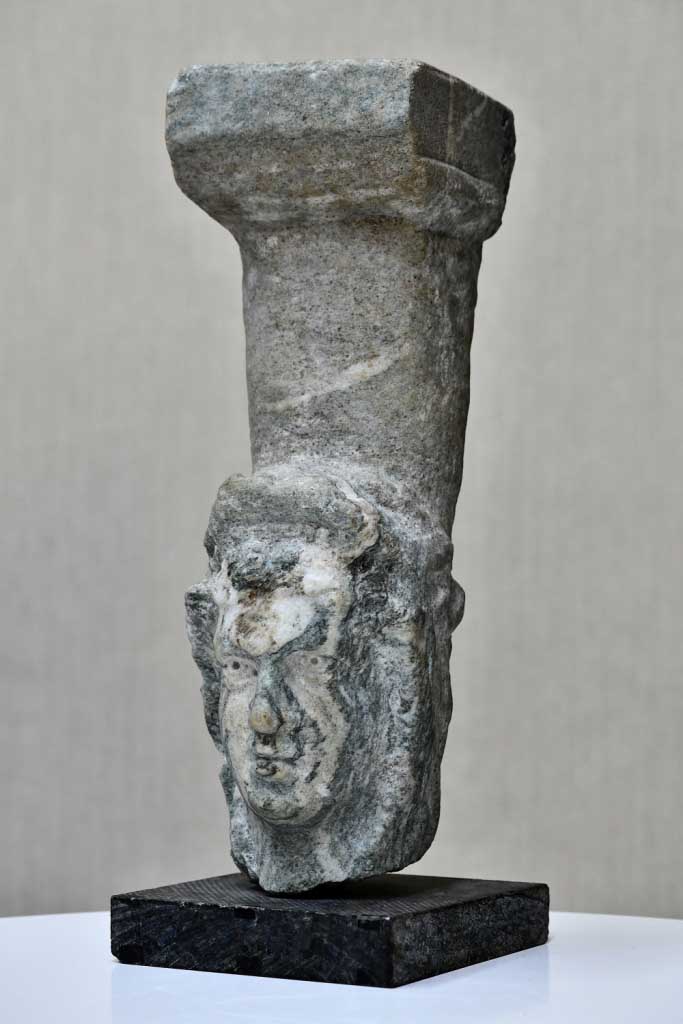 The item is the lower part of a leg of a festive table made of white and gray marble. In the upper part, it has a protrusion, similar to a Doric capital, on the horizontal platform of which a square recess is engraved, designed to fix the second part of the leg (upper). The lower part of the leg is made in an anthropomorphic style, and, in our opinion, there are two variants of identifying the depicted character...
Read More >>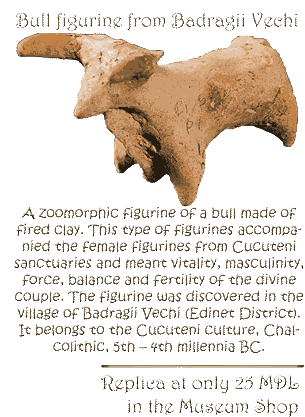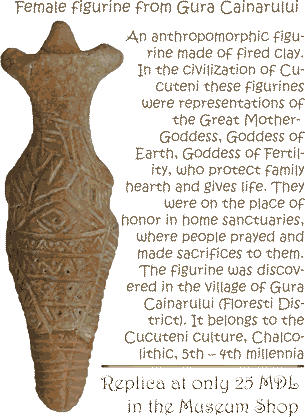 __________________________________________
©2006-2022
National Museum of History of Moldova
31 August 1989 St., 121 A, MD 2012, Chisinau, Republic of Moldova
Phones:

Secretariat:
+373 (22) 24-43-25
Department of Public Relations and Museum Education:
+373 (22) 24-04-26
Fax:
+373 (22) 24-43-69
E-mail:
office@nationalmuseum.md
Technical Support:
info@nationalmuseum.md

Web site administration and maintenance:
Andrei EMILCIUC