Virtual Tour
Marius Tărîță

The Khrushchev Thaw in the literature: the Republican Conference of Young Writers (Chisinau, November 22-24, 1957)

Tyragetia, serie nouă, vol. IX [XXIV], nr. 2, Istorie. Muzeologie Chișinău, 2015
Abstract
Archival documents concerning the 3rd Republican Conference of Young Writers of the Moldavian SSR show that in 1957 it was possible to speak of a new generation in the Moldavian literature. This generation of writers was characterized by sincerity, enthusiasm, romanticism, and even elements of symbolism. Childhood, youth, studentship, and nature were among the preferred subjects of their literary works. For this reason, the "old" writers criticized them for their "isolation from today". Young writers found major support in the newspapers, especially "Tinerimea Moldovei" and "Molodezh Moldavii". Cărare, Fridman, Talpă, Busuioc, Boțu and Gheorghiu argued the need for publication of a special journal of young writers. It was reflected in the resolution of the conference, but the Writers' Union did not put into practice the idea.
Marius Tărîță
Aspects of the Moldavian Soviet writers' activity in 1942-1944

Tyragetia, serie nouă, vol. VIII [XXIII], nr. 2, Istorie. Muzeologie



#Exhibit of the Month
This year we commemorate 350 years since the birth and 300 years since the death of Dimitrie Cantemir (October 26, 1673 - August 21, 1723), the most famous Romanian humanist thinker and also the author of the first original Romanian philosophical works.Dimitrie Cantemir represents one of the highest peaks of thought of his time, in all areas that his genius touched - in historiography, geography, philosophy, he opened up new perspectives for development...
Read More >>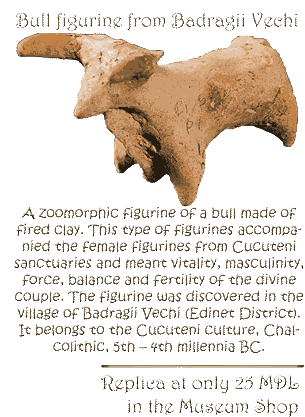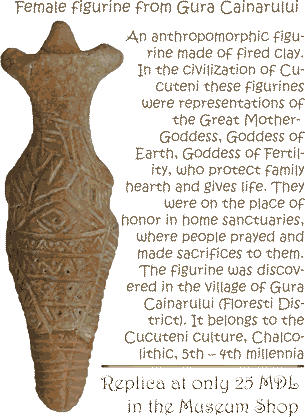 ©2006-2023
National Museum of History of Moldova
31 August 1989 St., 121 A, MD 2012, Chisinau, Republic of Moldova
Phones:

Secretariat:
+373 (22) 24-43-25
Department of Public Relations and Museum Education:
+373 (22) 24-04-26
Fax:
+373 (22) 24-43-69
E-mail:
office@nationalmuseum.md
Technical Support:
info@nationalmuseum.md

Web site administration and maintenance:
Andrei EMILCIUC