| | | | |
| --- | --- | --- | --- |
| | National Museum of History of Moldova | | |


Virtual Tour
ISSN 1857-0240
E-ISSN 2537-6330

Lilia Zabolotnaia

The Movileshti and its descendants. Unknown pages

Tyragetia, serie nouă, vol. II [XVII], nr. 2, Istorie. Muzeologie
In the questioned study, one have proposed to point out the Movilești dynasty along with famous Polish families and afterwards, the spread of the Movilești dynasty in Europe. One have emphasized that apart from the fact that the Movilești have affirmed as being a ruling dynasty in Moldova on the feminine line, on this particular line the dynasty has preserved its continuity. The masculine line of Ieremia Movila has fallen apart after the first generation. On the other hand, however, on the feminine line, his daughters, throughout their marriages with the polish lords, have preserved the gender fond of his ancestors, and his successors have related with famous royal families from Europe. Raina's Movlieanca Wisniowiecki grandnephew, Michal Korybut Wisniowiecki, has been chosen king of Poland (1669-1673).

Anna Jablonowska the granddaughter of Maria Movileanca Potocki, was mother of king Stanislaw Ist Leszczyński and grandmother of the queen Maria Leszczyńska, the wife of Ludovic the XV-th, the king of France. Another granddaughter of Maria Movileanca Potocki, Ludwika Karolina Radziwill has been married twice to Ludwig Hohenzollern and Karol Filip, lord of Nierburg.

Considering the exposed earlier, one can utterly confirm, that as European royal dynasties are proud of their continuity, so as Moldova can pride itself with Movilești Dynasty, which spread the "Moldovan blood" of royalty through Europe.




#Exhibit of the Month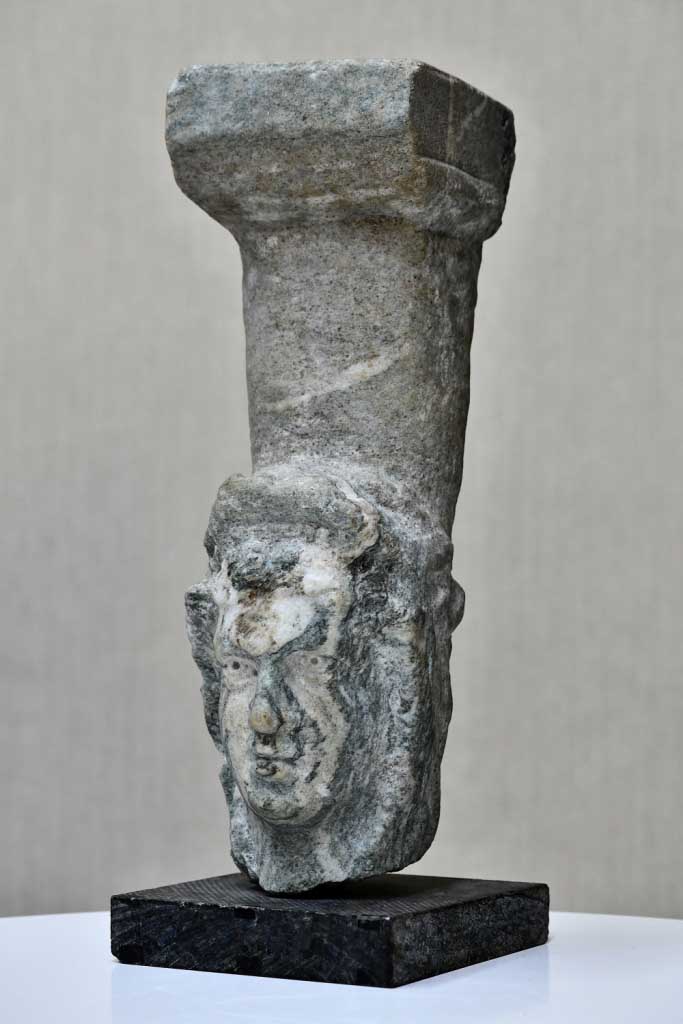 The item is the lower part of a leg of a festive table made of white and gray marble. In the upper part, it has a protrusion, similar to a Doric capital, on the horizontal platform of which a square recess is engraved, designed to fix the second part of the leg (upper). The lower part of the leg is made in an anthropomorphic style, and, in our opinion, there are two variants of identifying the depicted character...
Read More >>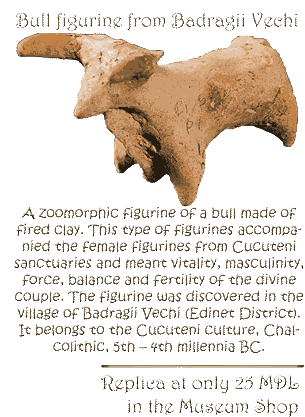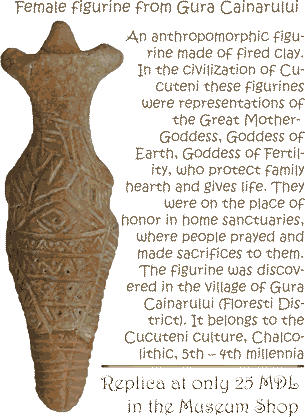 __________________________________________
©2006-2022
National Museum of History of Moldova
31 August 1989 St., 121 A, MD 2012, Chisinau, Republic of Moldova
Phones:

Secretariat:
+373 (22) 24-43-25
Department of Public Relations and Museum Education:
+373 (22) 24-04-26
Fax:
+373 (22) 24-43-69
E-mail:
office@nationalmuseum.md
Technical Support:
info@nationalmuseum.md

Web site administration and maintenance:
Andrei EMILCIUC