| | | | |
| --- | --- | --- | --- |
| | National Museum of History of Moldova | | |


Virtual Tour
ISSN 1857-0240
E-ISSN 2537-6330

Igor Cereteu

The Transylvanien printings from Basarabia (from the second half of XVIIIth and the first decades of XXth centuries

Tyragetia, serie nouă, vol. II [XVII], nr. 2, Istorie. Muzeologie
The Transylvanian pryntings from the collections of Chișinău, besides of those appeared in others Romanian and foreign centers are a considerable proof for the Christians from the province estranged in an illegal way in 1812 by the Tsarist Empire.

The libraries of churches, specially those rural, kept till the present moment books printed in the centers from Transylvania and are used when are officiated divine services. Although, the books are present in small number than those appeared at Chișinău, Bucharest, Iași, Râmnic, Monastery Neamț, they have and till the present moment theirs mission of keeping and of perpetuation of the Romanian spiritual values and of those having an religious structure in particular.

At the present of our researchers we established in the collections from Chisinau about 32 titles of book (68 samples) being printed in Transylvania, Blaj, Sibiu, Brasov.

From all the information of which we dispose, we can assert that the most representative Transylvanian publications are: Apostolul (Blaj, 1802), Penticostarionul (Sibiu, 1805), Penticostarionul (Blaj, 1808), Apostolul (Blaj, 1814), Triodionul (Blaj, 1813), Liturghia (Sibiu, 1902), Apostolul (Sibiu, 1917), which were kept in many samples.




#Exhibit of the Month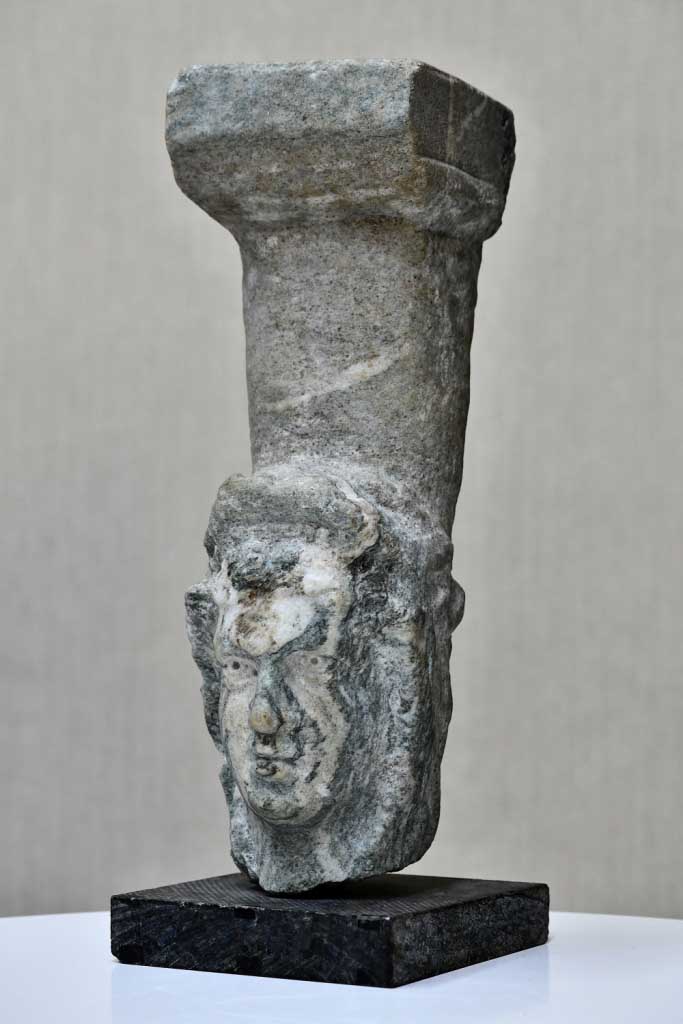 The item is the lower part of a leg of a festive table made of white and gray marble. In the upper part, it has a protrusion, similar to a Doric capital, on the horizontal platform of which a square recess is engraved, designed to fix the second part of the leg (upper). The lower part of the leg is made in an anthropomorphic style, and, in our opinion, there are two variants of identifying the depicted character...
Read More >>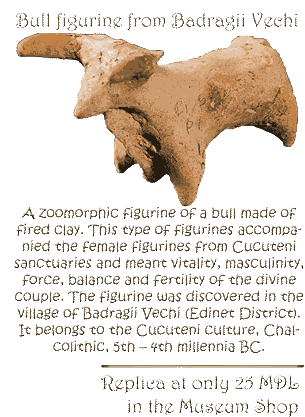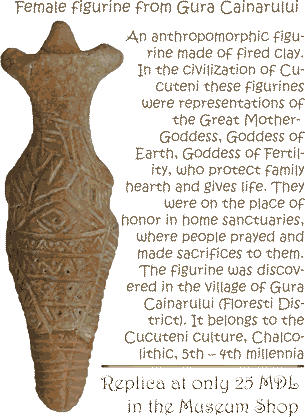 __________________________________________
©2006-2022
National Museum of History of Moldova
31 August 1989 St., 121 A, MD 2012, Chisinau, Republic of Moldova
Phones:

Secretariat:
+373 (22) 24-43-25
Department of Public Relations and Museum Education:
+373 (22) 24-04-26
Fax:
+373 (22) 24-43-69
E-mail:
office@nationalmuseum.md
Technical Support:
info@nationalmuseum.md

Web site administration and maintenance:
Andrei EMILCIUC