| | | | |
| --- | --- | --- | --- |
| | National Museum of History of Moldova | | |


Virtual Tour
ISSN 1857-0240
E-ISSN 2537-6330

Dinu Poștarencu

Transfer of Soroca town from private property to state property

Tyragetia, serie nouă, vol. II [XVII], nr. 2, Istorie. Muzeologie
Soroca market town was chartered in 1781 by Constantin Moruzi, hospodar of the Moldavian Principality, to his daughter Sultana married to hetman Scarlat Sturdza. After the conclusion of the Russo-Turkish Peace Treaty of Iasi on 29 December 1791/ 9 January 1792, S. Sturza moves with his family to Russia. Thus logothete Nicolae Ruset- Roznovanu assumes possession of Soroca town and transfers it to his son Grand Vistiernik Iordache Ruset-Rozno- van whose son Nicolai Ruset-Roznovan sells Soroca to brothers Alexandru and Constantin Cerchez.

In 1839 Constantin Cerchez sold his half of the town to his colonel Alexandru Cerkez who in 1845 proposed to sell his property to the state. After property assessment had been carried out the Tsar's State bought the town of Soroca in accordance with the consent of the Emperor Nicolay I on 23 December 1847.




#Exhibit of the Month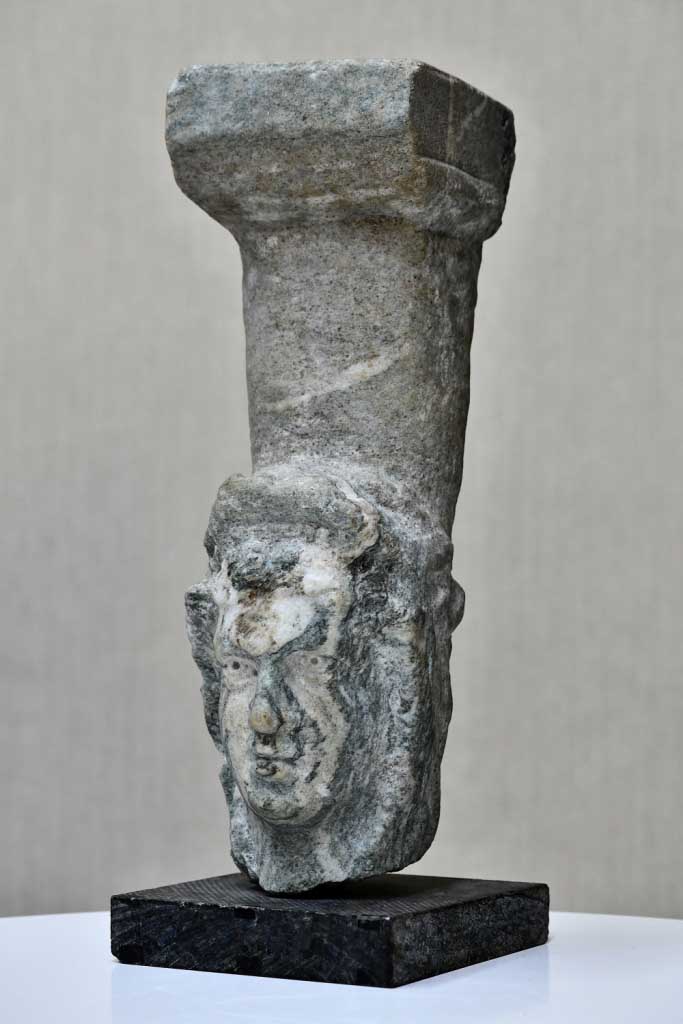 The item is the lower part of a leg of a festive table made of white and gray marble. In the upper part, it has a protrusion, similar to a Doric capital, on the horizontal platform of which a square recess is engraved, designed to fix the second part of the leg (upper). The lower part of the leg is made in an anthropomorphic style, and, in our opinion, there are two variants of identifying the depicted character...
Read More >>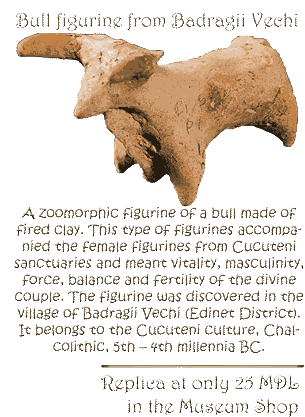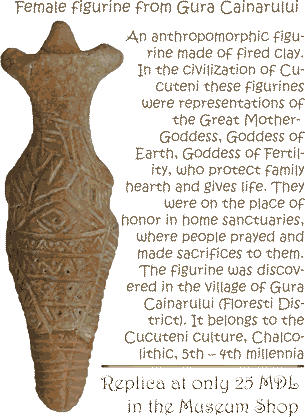 __________________________________________
©2006-2022
National Museum of History of Moldova
31 August 1989 St., 121 A, MD 2012, Chisinau, Republic of Moldova
Phones:

Secretariat:
+373 (22) 24-43-25
Department of Public Relations and Museum Education:
+373 (22) 24-04-26
Fax:
+373 (22) 24-43-69
E-mail:
office@nationalmuseum.md
Technical Support:
info@nationalmuseum.md

Web site administration and maintenance:
Andrei EMILCIUC