| | | | |
| --- | --- | --- | --- |
| | National Museum of History of Moldova | | |


Virtual Tour
ISSN 1857-0240
E-ISSN 2537-6330

Elena Postică

Bessarabian prominent figures in the Romanian governments during the inter-war period

Tyragetia, serie nouă, vol. II [XVII], nr. 2, Istorie. Muzeologie
The article recounts Bessarabian prominent figures leading the Romanian national state who formed the Romanian state during the interwar period. In comparison with the postwar period when the Soviet regime existed in the Moldavian Soviet Socialist Republic the time when none Moldovan could be nominated for top positions in the USSR Council of Ministers, and during the inter-war period from March 5, 1918 to September 3, 1940 representatives of former Bessarabia formed part of 29 governments in power out of 37.

The author presents a chronicle of the Romanian governments accompanied by information about Bessarabian figures and posts they took up, years of appointment and duty periods. Ion Niculet, Daniel Ciugureanu, Pantelemon Halippa, Anton Crihan, Ion Buzdugan, Vladimir Cristi, Dumitru Bogos, Vasile Birca, Sergiu Nita, Generals Alexandr Averescu, Artur Vaitoianu and Ion Riscanu are just a few prominent figures who were among creators of the Romanian national state.




#Exhibit of the Month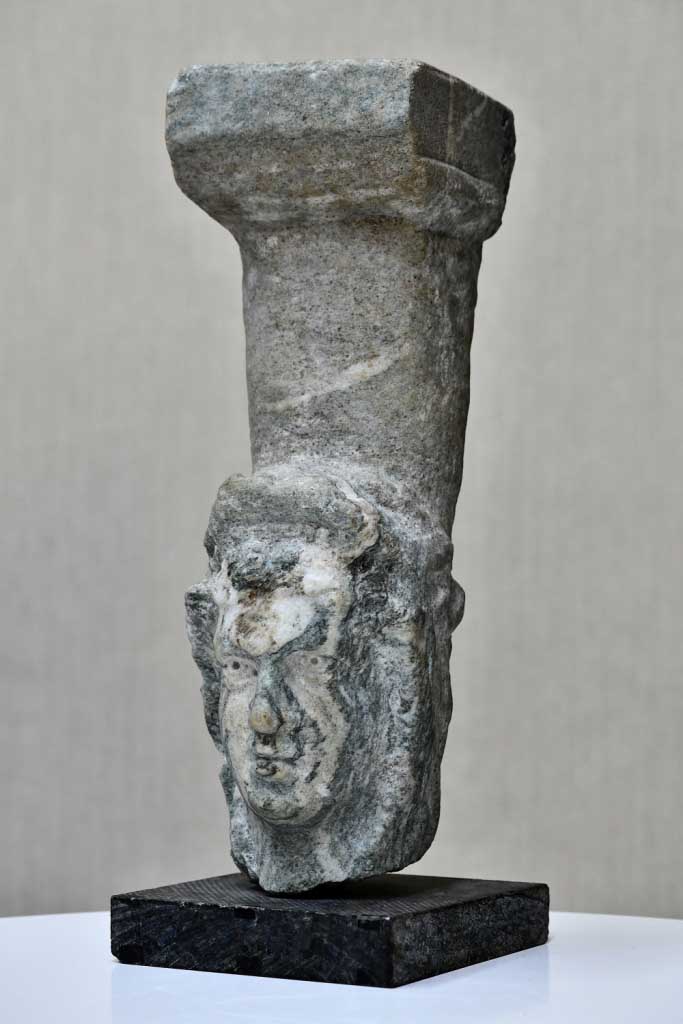 The item is the lower part of a leg of a festive table made of white and gray marble. In the upper part, it has a protrusion, similar to a Doric capital, on the horizontal platform of which a square recess is engraved, designed to fix the second part of the leg (upper). The lower part of the leg is made in an anthropomorphic style, and, in our opinion, there are two variants of identifying the depicted character...
Read More >>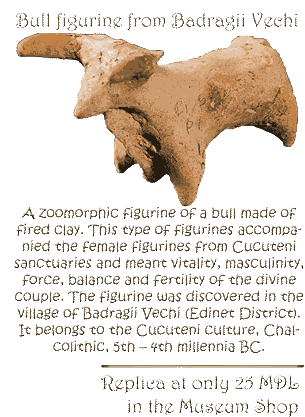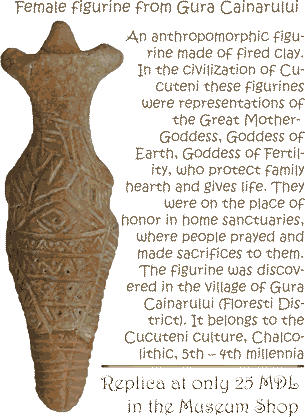 __________________________________________
©2006-2022
National Museum of History of Moldova
31 August 1989 St., 121 A, MD 2012, Chisinau, Republic of Moldova
Phones:

Secretariat:
+373 (22) 24-43-25
Department of Public Relations and Museum Education:
+373 (22) 24-04-26
Fax:
+373 (22) 24-43-69
E-mail:
office@nationalmuseum.md
Technical Support:
info@nationalmuseum.md

Web site administration and maintenance:
Andrei EMILCIUC