| | | | |
| --- | --- | --- | --- |
| | National Museum of History of Moldova | | |


Virtual Tour
ISSN 1857-0240
E-ISSN 2537-6330

Adelaida Chiroșca

Lockets with the image of the Holy Virgin from the collection of the National Museum of Archaeology and History of Moldova

Tyragetia, serie nouă, vol. I [XVI], nr. 2, Istorie. Muzeologie Chișinău, 2007
A rich collection of church provenance is stored in the funds of the National Museum of Archaeology and History of Moldova. The most remarkable are medals, medallions and tokens with images of saints, the holy virgin and great miracle workers. Medals with reproduction of icons are of special significance. It is worth mentioning Pochaevskaya, Oseryanskaya and Novo-Afonskaya icons of the Blessed Virgin, and also such icons as the Our Lady of Sorrows, Our Lady of Perpetual Help and finally the Blessed Virgin with the Prelates.

On the reverse sides of these medals saints and martyrs widely known for their piety and faith are depicted. In this regard it is worth mentioning the sacred images of St. Nicholas the Wonder maker, Saint Martyr Panteleimon, St. Job, St. Anthony and St. Theodosius.

Most of these medals were purchased from such famous collectors as V. Zaborovskiy, I. Zeidman, G. Monastirskiy, etc. Graphic and iconographic images on these medals are harmoniously combined and supplement each other. These medals are valuable and inspiring sources for the students of Christian history.




#Exhibit of the Month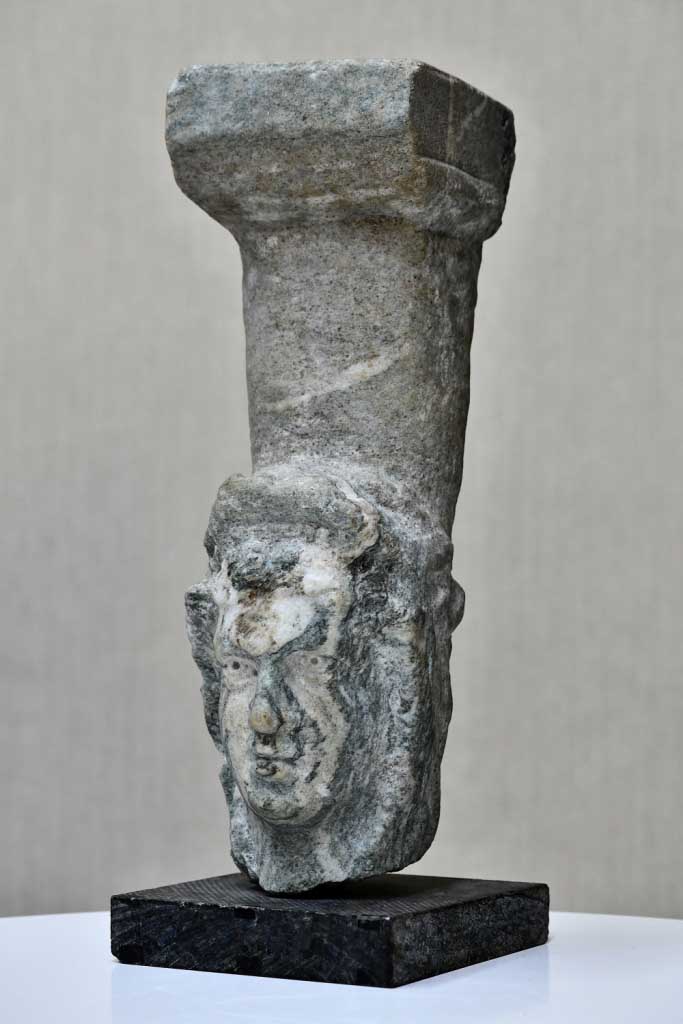 The item is the lower part of a leg of a festive table made of white and gray marble. In the upper part, it has a protrusion, similar to a Doric capital, on the horizontal platform of which a square recess is engraved, designed to fix the second part of the leg (upper). The lower part of the leg is made in an anthropomorphic style, and, in our opinion, there are two variants of identifying the depicted character...
Read More >>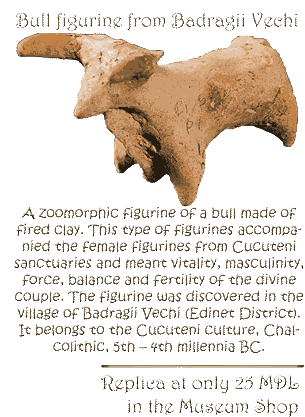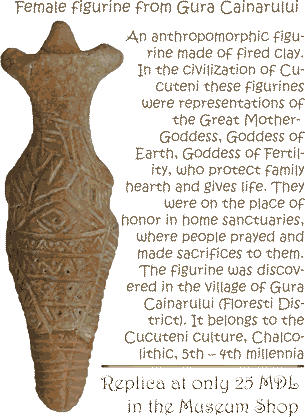 __________________________________________
©2006-2022
National Museum of History of Moldova
31 August 1989 St., 121 A, MD 2012, Chisinau, Republic of Moldova
Phones:

Secretariat:
+373 (22) 24-43-25
Department of Public Relations and Museum Education:
+373 (22) 24-04-26
Fax:
+373 (22) 24-43-69
E-mail:
office@nationalmuseum.md
Technical Support:
info@nationalmuseum.md

Web site administration and maintenance:
Andrei EMILCIUC