| | | | |
| --- | --- | --- | --- |
| | National Museum of History of Moldova | | |


Virtual Tour
ISSN 1857-0240
E-ISSN 2537-6330

Adelaida Chiroșca

17th c. coin hoard discovered in Ciocilteni village, Orhei district

Tyragetia, serie nouă, vol. II [XVII], nr. 2, Istorie. Muzeologie
The National Museum of Archaeology and History of Moldova keeps a medieval 17th century hoard discovered in 1957 in Ciocâlteni village, Orhei district. The hoard is composed of 376 coins, including 7 groschen, 4 ternarijs, 3 oboloi, 360 shillings, and 2 unknown coins and dates back to 1612-1657. The first report about the Ciocâlteni hoard "Topography of hoards and single coin finds", Chisinau, 1976was published by A. Nudelman. The author pointed out 374 coins in the hoard. According to the author, the earliest coin dates back to 1612 and the latest coin dates back to 1660.

The hoard includes 293 Swedish coins, 68 Polish coins, 10 Prussia-Brandenburg coins and 3 coins of the Holy Roman Empire. The hoard has the following sequence of kings and queens: Gustav II Adolf (1611-1632) – 32 coins, Christina Augusta (1632-1654) – 211 coins, Carl X Gustav (1654-1660) – 19 coins, Sigizmund III (1587-1632) – 59 coins, Ian Cazimir (1648-1668) – 9 coins, George Wilhelm (1619 - 1640) – 9 coins, Friedrich Wilhelm (1640 - 1648) – 1 coin and Elizabeth Lucretia (1625-1655) – 3 coins.




#Exhibit of the Month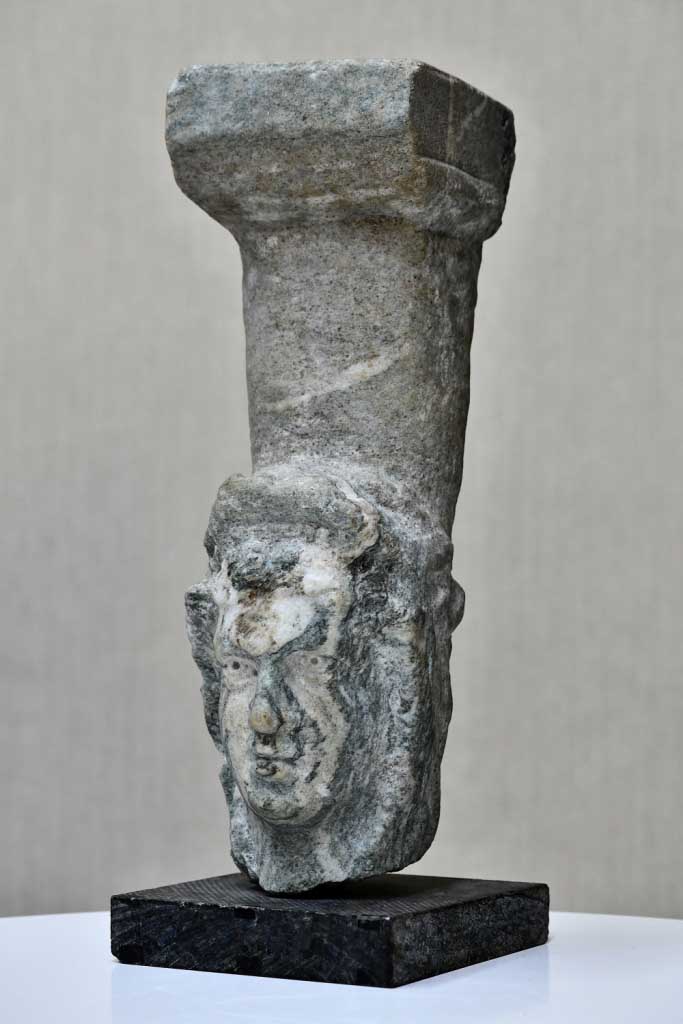 The item is the lower part of a leg of a festive table made of white and gray marble. In the upper part, it has a protrusion, similar to a Doric capital, on the horizontal platform of which a square recess is engraved, designed to fix the second part of the leg (upper). The lower part of the leg is made in an anthropomorphic style, and, in our opinion, there are two variants of identifying the depicted character...
Read More >>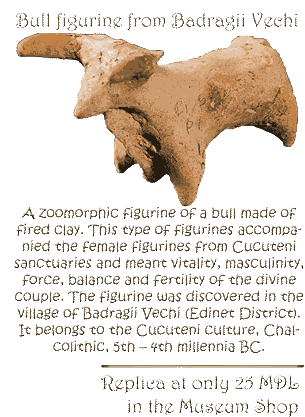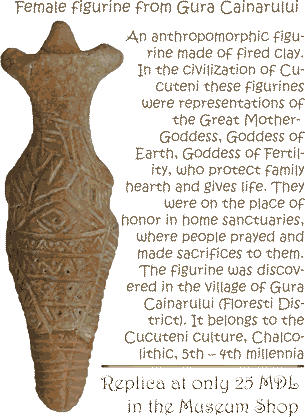 __________________________________________
©2006-2022
National Museum of History of Moldova
31 August 1989 St., 121 A, MD 2012, Chisinau, Republic of Moldova
Phones:

Secretariat:
+373 (22) 24-43-25
Department of Public Relations and Museum Education:
+373 (22) 24-04-26
Fax:
+373 (22) 24-43-69
E-mail:
office@nationalmuseum.md
Technical Support:
info@nationalmuseum.md

Web site administration and maintenance:
Andrei EMILCIUC