Virtual Tour
Valentin Tomuleț

Taxation of the mazili and ruptași social categories in Bessarabia under the Tsarist domination (1812-1847)

Tyragetia, serie nouă, vol. VIII [XXIII], nr. 2, Istorie. Muzeologie
In the present study, without resorting to a broad historical analysis, we consider two categories of privileged population - the mazili and ruptași and identify the changes in their social status and the fiscal imposition under the Tsarist rule.
Analysis of unpublished archival documents allows us to conclude that mazili represented a social category and ruptași - a fiscal one, both of which were inherited by Bessarabia from the Principality of Moldavia For many years they were forced to make significant efforts to confirm the titles and tax and social status they had before the annexation of the region to the Russian Empire. Although mazili enjoyed certain privileges, imperial administration did not accepted them and did everything possible to suppress this social category, seeing them as a national bourgeois element (national rural bourgeoisie). Tsarism tried to promote the policy begun by Constantine Mavrocordatos, which aimed at limiting the number of privileged social groups, particularly those that did not come from the aristocracy, which, at that time, mazili and ruptași were part. These measures were in line with the Russian imperial policy of liquidation of local peculiarities and of social and administrative unification of the newly annexed province. Eventually the rights of mazili were limited; they were required to perform certain duties and pay taxes along with other categories. This becomes evident in the tax censuses, during which mazili and ruptași were required to present documents confirming their social and fiscal status. Despite this, the tsarist government used the services of mazili. Due to the special personal qualities - honesty, skills, knowledge, impeccable behavior and ability to cope with any situation, mazili were attracted to different services they were proud of, considering it their privilege. They enjoyed prestige among the local population, and in the case of riots they at the request of the authorities were able to eliminate them without bloodshed.
Archival documents show that Russian imperial administration has taken concrete steps to limit the rights and privileges of mazili and ruptași in Bessarabia, placing them at the lower levels of the hierarchy - first in the category of odnodvortsy (single homesteaders) and later - in the category of free peasants. As a result, some of them due to lack of documents or because of any violations committed by them were transferred to the category of peasants, while others collapsed and were included in the other categories, related with the peasantry. Nevertheless, mazili continued to retain their distinctive social and spiritual features, even after their transfer to the category of odnodvortsy in 1847.
Valentin Tomuleț
The establishment of special administration of city Ismail and its role in the evolution of commercial bourgeoisie (1830-1853)

Tyragetia, serie nouă, vol. IV [XIX], nr. 2, Istorie. Muzeologie
Valentin Tomuleț, Victoria Bivol
Representatives of bourgeois elite in Bessarabia: Greek merchant Pantelei Sinadino (1830-1850)

Tyragetia, serie nouă, vol. VII [XXII], nr. 2, Istorie. Muzeologie
Valentin Tomuleț, Alexandru Bordian
Priority directions in trade and customs policy of tsarism in Bessarabia in the first third of the 19th century

Tyragetia, serie nouă, vol. IV [XIX], nr. 2, Istorie. Muzeologie
Valentin Tomuleț
Jewish component in the ethnical structure of the commercial bourgeoisie in Bessarabia (1812-1868)

Tyragetia, serie nouă, vol. I [XVI], nr. 2, Istorie. Muzeologie Chișinău, 2007
Valentin Tomuleț
Mazili and ruptași (and other social categories) in the statistics of the 1817 census

Tyragetia, serie nouă, vol. XI [XXVI], nr. 2, Istorie. Muzeologie




#Exhibit of the Month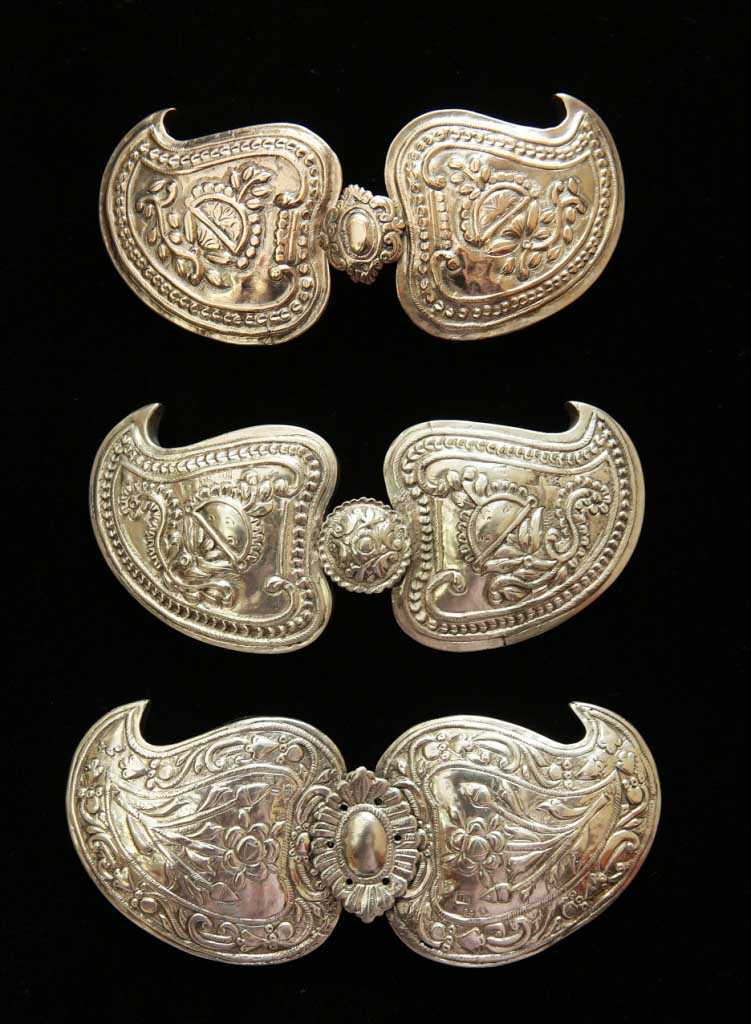 The word pafta is of Turkish origin and is used in almost identical forms in Romanian, Greek, Bulgarian, and Serbian languages and some Aromanian dialects, denoting clothing accessories of a functional and decorative use, which secure or catch one's girdle, sash or belt...
Read More >>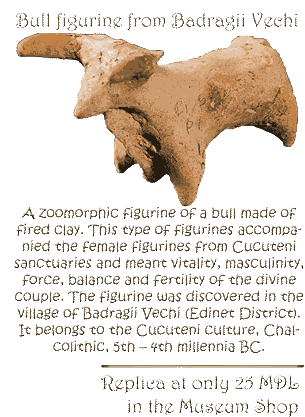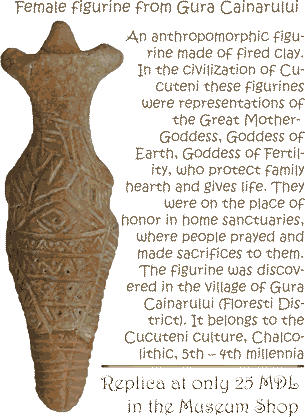 ©2006-2022
National Museum of History of Moldova
31 August 1989 St., 121 A, MD 2012, Chisinau, Republic of Moldova
Phones:

Secretariat:
+373 (22) 24-43-25
Department of Public Relations and Museum Education:
+373 (22) 24-04-26
Fax:
+373 (22) 24-43-69
E-mail:
office@nationalmuseum.md
Technical Support:
info@nationalmuseum.md

Web site administration and maintenance:
Andrei EMILCIUC