| | | | |
| --- | --- | --- | --- |
| | National Museum of History of Moldova | | |


Click here for a Virtual Tour of the Museum
ISSN 1857-0240
E-ISSN 2537-6330

Valentin Tomuleț

Literate mazili and ruptași in Bessarabia in the first half of the 19th century

Tyragetia, serie nouă, vol. IX [XXIV], nr. 2, Istorie. Muzeologie Chișinău, 2015
Abstract

Based on previously unpublished archival sources the author considers two privileged categories of the population of Bessarabia mazili and ruptași, attempting to show that some of them were literate and enjoyed respect and authority among the lower strata of the population. The number of literate mazili and ruptași possible, although quite difficult to identify by examination of the numerous petitions, complaints and claims addressed to county, regional and imperial institutions, especially in cases when after the fiscal censuses (1824, 1835, 1850, 1858) some of them for some reasons have not been identified in the social class of mazili or in the fiscal class of ruptași. An other similar situation was attested after the entry into force of the Law of 10 March 1847, under which mazili and ruptași from Bessarabia were reclassified to the Russian social category of odnodvortsy. Those, who for various reasons were not included in the list of the privileged classes of Bessarabia, had over the years to present documents proving that they belong to privileged social or fiscal categories. In addition to official documents signed by former rulers of Moldavia and the decisions of Provisional Committee of Bessarabia, mazili and ruptași were required to present testimonies of 24 persons from the category of ruptași and mazili, who could confirm under oath that the petitioners belong to mazili, ruptași or odnodvortsy. It is remarkable that the signatures on the testimonies argue that many of these ruptași and mazili were literate or at least were able to basically read and write. The signatures on these documents were made using Romanian Cyrillic alphabet, which means that after 1812 mazili and ruptași were taught to read and write at home.






#Exhibit of the Month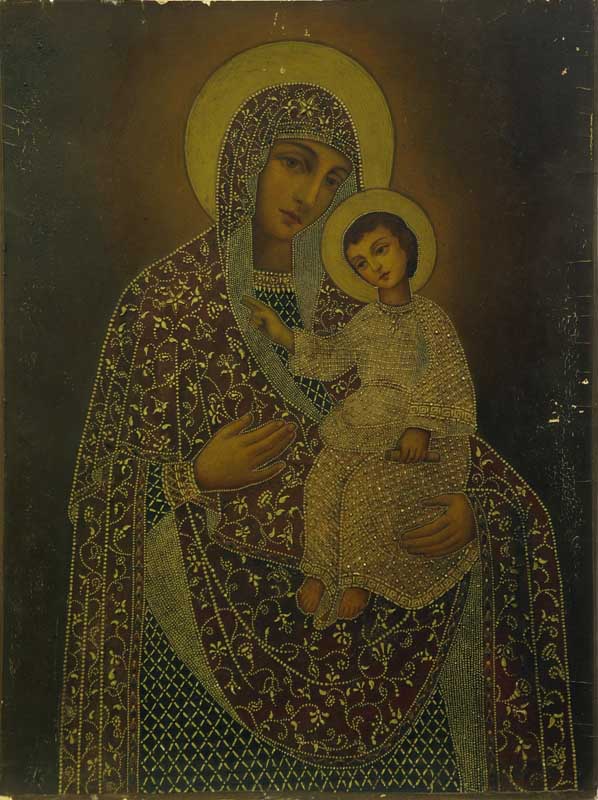 It is said that the icons, by the divine grace they have, choose their own places from where they can manifest their powers of blessing and consolation. It so happened that one icon of the Mother of God has remained on our lands from the end of the 18th century, when the battles of the Russo-Turkish war of 1787-1791 took place here. The circumstances of the appearance of this icon in Bessarabia are confirmed by several historical references, from which it follows that the Russian officer N.A. Albaduev, a participant in the military campaign, brought this icon here with him, and after his death his relatives – the colonel's wife or his mother – gave this icon to the monastery, where he suddenly died when he came there on Christmas to receive communion. The icon of the Mother of God was initially placed in the old wooden church, where the officer's grave was located, and then was placed in the new Church of the Assumption of the Blessed Virgin, built and consecrated in 1816..
Read More >>